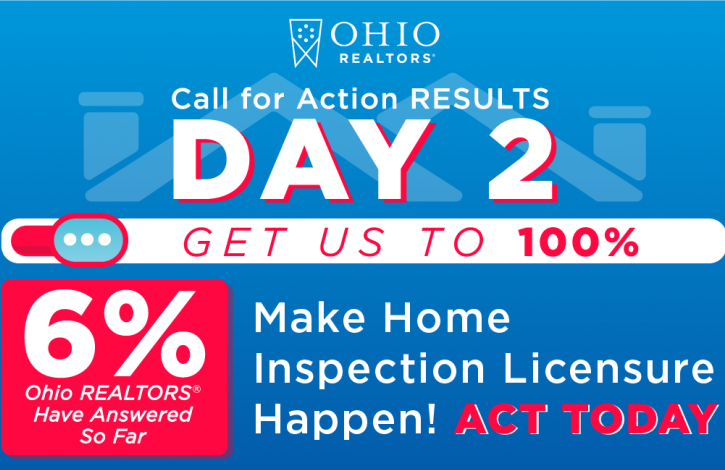 Lackluster response to 'Call For Action' puts passage of home inspector licensure in peril!
Dec 6, 2018
Only 6 percent of Ohio's REALTORS have sent a message of support for home inspector licensure. Just 6 percent!!!! We must do better!
If you want to bring oversight to the last unregulated aspect of the home buying process you need to answer the "Call For Action" now!
Your Association and home inspectors are doing everything possible to make home inspector licensure become a reality in 2019…but unless your State Senator hears from you – their constituent -- in the next few days there's a likelihood it will not get a vote before the General Assembly adjourns.
Don't let our best chance to pass this important, consumer-focused legislation.