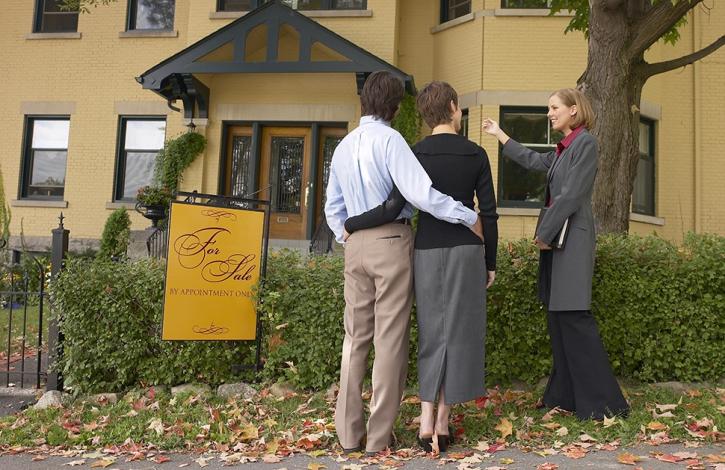 Ohio's October Housing Report: Tight inventory levels pushing list prices higher and shortening market times
Nov 8, 2018
The latest review of the Ohio housing marketplace shows a continued rise in list prices and fewer days homes are being marketed compared to October 2017. While the Buckeye State is continuing to confront the challenges posed by persistent low inventory levels of homes listed for sale, signs of improvement in select marketplaces are beginning to emerge.
Nationally, the takeaway headline from realtor.com's October 2018 Housing Report, which tracks inventory of for-sale single-family homes and condos, median list prices, inventory levels and days on the market for cities across the country, is that during the month there has been an uptick in the the inventory of homes listed for sale, combined with a continued rise in prices and decreases in time spent on the market.
"Ohio is continuing to face the challenge of low levels of homes currently listed for sale, although there are signs of improvements in some of our marketplaces," said Ohio REALTORS President Tiffany Meyer. "The tight inventory of homes for sale is not only contributing the list prices continuing to tick upward, it is a key factor in quickening the pace of sales in nearly every market throughout the state."
Ohio Housing Report -- October 2018 vs. October 2017
| | | | |
| --- | --- | --- | --- |
| Ohio Marketplace | Median List Price | Days on Market | Active Listings |
| Akron | $160K / 7% | 58 / -3% | 2.6K / -11% |
| Ashtabula | $120K / 9% | 79 / -4% | 475 / -3% |
| Canton-Massillon | $147K / 7% | 48 / -10% | 1.3K / -9% |
| Chillicothe | $135K / -4% | 61 / -8% | 274 / -21% |
| Cincinnati | $240K / 13% | 53 / -5% | 7.3K / -3% |
| Cleveland-Elyria | $180K / 9% | 65 / -6% | 8.7K / -6% |
| Columbus | $240K / 0% | 46 / -10% | 7.7K / 54% |
| Dayton | $143K / 4% | 52 / -13% | 3.8K / -6% |
| Findlay | $180K / 6% | 64 / -1% | 322 / 3% |
| Lima | $123K / 17% | 69 / -1% | 405 / -14% |
| Mansfield | $123K / 6% | 53 / 4% | 361 / -16% |
| Marietta | $160K / 0% | 74 / -9% | 165 / -17% |
| New Philadelphia-Dover | $144K / 11% | 56 / -27% | 260 / -10% |
| Portsmouth | $110K / -5% | 88 / -8% | 343 / 0% |
| Salem | $121K / 5% | 81 / -14% | 424 / -9% |
| Sandusky | $189K / 5% | 84 / -7% | 619 / -13% |
| Springfield | $113K / 3% | 59 / -14% | 762 / 4% |
| Steubenville-Weirton, WV | $95K / 6% | 76 / -17% | 437 / -20% |
| Toledo | $139K / 7% | 60 / -6% | 2.5K / -3% |
| Wooster | $165K / 14% | 58 / -5% | 306 / 19% |
| Youngstown-Warren-Boardman | $120K / 11% | 70 / -13% | 2.4K / -10% |
| Zanesville | $156K / 4% | 70 / -5% | 474 / 10% |
| U.S. Average | $295K / 7% | 68 / -7% | 1.6M / 2% |