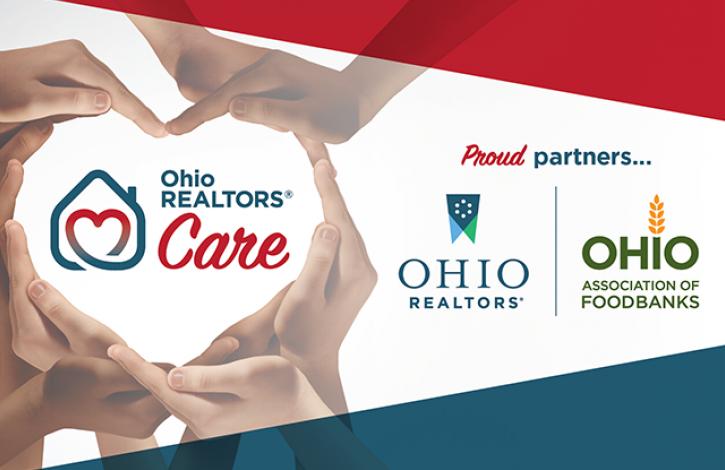 Ohio REALTORS Care initiative feeds Ohioans in need
May 8, 2020
By Chris Reese, Ohio REALTORS President
I'm proud to announce that your Ohio REALTORS is launching an initiative today to raise money to help feed our fellow Ohioans facing challenges as a result of the COVID-19 pandemic.
Our Ohio REALTORS Cares initiative will allow the profession, along with our family, friends and customers, to provide critical resouces to the Ohio Association of Foodbanks, which operates a collaborative network of Ohio's 12 Feeding America foodbanks that serve all 88 counties in the state.
Your Ohio REALTORS has provided a $10,000 donation to start the fundraising campaign. Additionally, a number of our Local Boards/Associations and brokerages have made significant donations to their foodbanks – giving the Ohio REALTORS Cares a remarkable start to achieve our overall goal of raising $100,000.
Please CLICK HERE to learn more about the program and to make a donation to this critically important effort. Please mke sure to to indicate "REALTORS CARE" in the Designation section so that our donations can be tracked and added to our Ohio REALTORS tally.
Finally, I encourage you to take advance of our various social media graphics and filters we're making available to proudly announce to your friends, family and peers that you're an Ohio REALTOR who cares!