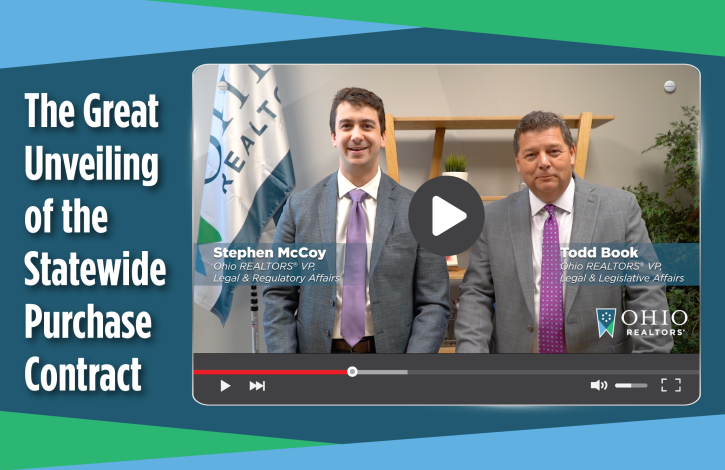 Ohio REALTORS Statewide Purchase Contract now available
Jan 25, 2023
Ohio REALTORS is pleased to announce that the first-ever Statewide Purchase Contract is now available for use by REALTORS.
This voluntary contract, which was created in collaboration with brokers and attorneys over a three-year period, is designed to help make the practice of real estate easier – whether it's within your community or across the state. The contract and addendums were designed to incorporate the varying real estate practices that exist in the different parts of Ohio.
In the video below, Ohio REALTORS attorneys Todd Book and Stephen McCoy provide a brief overview of the contract. Additionally, they are available to address specific questions on the Ohio REALTORS Legal Hotline.
CLICK HERE to access the new Statewide Purchase, addendums and an annotated version to help you better understand the contract's provisions.