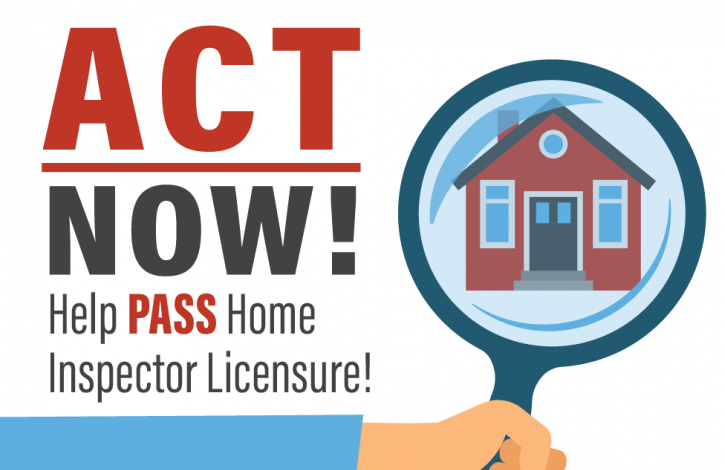 URGENT -- Speak up to pass home inspector licensure!
Dec 4, 2018
By Scott Williams, Ohio REALTORS Vice President of Public Policy
Your Ohio REALTORS has just launched a critically important "Call For Action" -- one designed to secure a vote on establishing a statewide home inspector licensure program.
The measure passed the Ohio House earlier this year with an overwhelming, bi-partisan vote. All that stands between Ohio becoming the nation's 31st state that gives home buyers the assurance that the inspector they hire is properly trained to evaluate and assess the home's condition is a vote in the final days of the 132nd General Assembly. House Bill 211 has the strong support of Ohio REALTORS, The Home Inspectors Institute, Inter - Nachi and the Ohio Chapter, North Central Ohio Chapter and Southern Ohio Chapter of the American Society of Home Inspectors.
NOTE: Our "Call For Action" email is using a new delivery system. If you don't recall seeing the message, please check your "Junk Folder" for an email from "Ohio REALTORS" (">). We urge you to identify us as a safe sender to ensure future delivery.