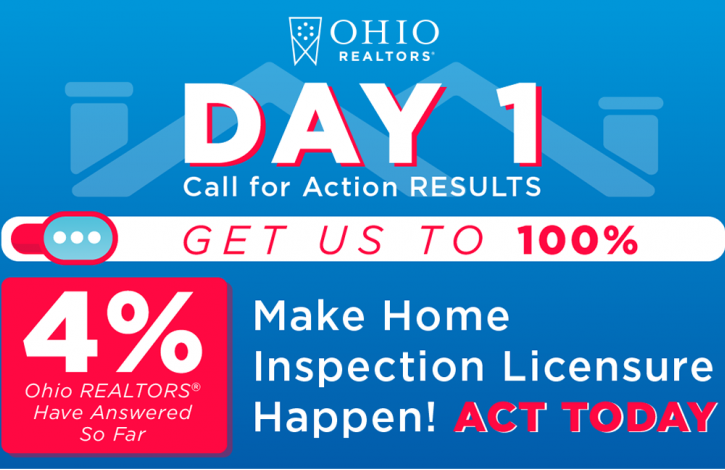 We need you to make home inspector licensure happen...Answer the 'Call!'
Dec 5, 2018
By Scott Williams, Ohio REALTORS Vice President of Public Policy
Ohio's REALTORS -- we need your help to make commonsense home inspector licensure a reality!
Our "Call For Action," which launched yesterday, has garnered an underwhelming response rate of just 4 percent. We have to do better! Throughout the spring and summer, thousands of Ohio REALTORS made their voice heard and helped us secure successful passage of HB 211 in the House. If we achieve a similar ourpouring of support with our current "Call" in the Senate -- we stand a strong chance of having home inspector licensure go into effect in 2019!
Please...please...please...take a quick minute and ACT NOW!
With only a few days left in session this year...time is running out.