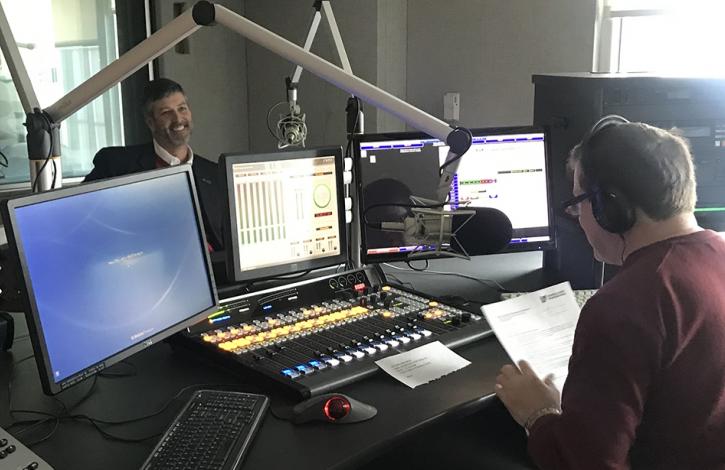 CEO Williams touts efforts to stem Ohio's opioid crisis
Feb 14, 2019
Scott Williams, Chief Executive Officer of Ohio REALTORS, was in the studios of RadiOhio's "97.1 The Fan" earlier today taping a program about the organization's ongoing efforts to raise awareness about the Ohio Opioid Education Alliance's Don't Live in Denial, OH campaign.
The Alliance, a coalition of business, education, nonprofit, civic and government organizaions and associations, strives to educate and prevent the next generation of young people misusing and abusing prescription opioids. The Don't Live in Denial, OH campaign aims to shift the mindsets of parents and caregivers from the "not my kid" mentality to an acknowledgement that prescription opioid misuse is a threat to everyone.
Willliams stressed that REALTORS play an important role in helping to advance awareness -- as we live and work in every community across the state. CLICK HERE to learn more about the Ohio's opioid crisis.