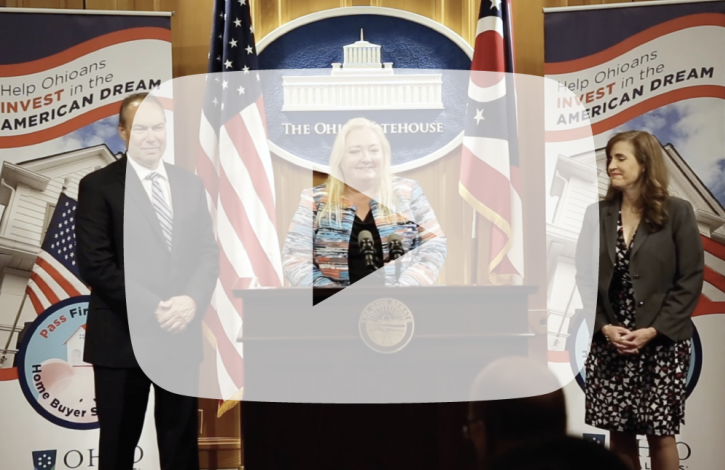 Ohio REALTORS voice support for passage of the First-Time Home Buyer Savings Act
May 2, 2019
Ohio REALTORS President Anjanette Frye offered the profession's strong support to Senate Bill 139 -- Ohio's First-Time Home Buyer Savings Act -- during a press conference on Tuesday at the Ohio Statehouse hosted by the bill's sponsors Sen. Theresa Gavarone (R-Bowling Green) and Sen. Bob Peterson (R-Washington Court House). The measure, the top legislative priority for the REALTORS organization, will allow future generations to overcome the challenge of attaining the first rung of the housing ladder, by giving families the opportunity to put money into a tax-free savings account for their loved ones for the future purchase of a home in the state. Ohio REALTORS understand that homeownership:
Strengthens our communities;
Helps build generational wealth; and
Stimulates our local and state economies.