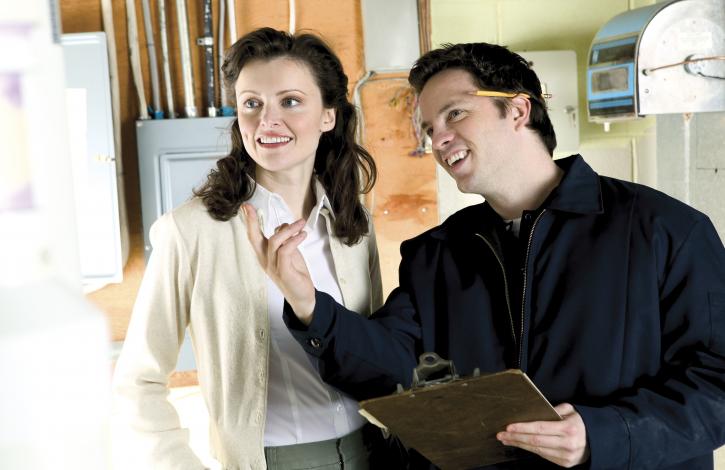 Home inspector licensing delayed until 2020
Oct 11, 2019
By Peg Ritenour, Ohio REALTORS Vice President of Legal Services
Ohio REALTORS has just received notice from the Superintendent of the Ohio Division of Real Estate and Professional that it is delaying enforcement of legislation, passed late last year, that requires home inspectors to be licensed.
This legislation was slated to become effective on Nov. 1. However, due to a delay in appointment of the Ohio Home Inspector Board, the process for promulgation of required rules will not be completed by Nov. 1. These rules are necessary to establish the requirements for conducting home inspections, standards of practice and canons of ethics for home inspectors. The rules also provide the guidelines for the pre-licensure curriculum and experience requirements, and continuing education courses.
While the necessary rules are drafted and have been adopted by the Inspector Board, they must still be formally promulgated. This requires a review by the Common Sense Initiative agency which is underway. Following that, the rules must be filed with Joint Committee on Agency Rule Review and two required hearings must be held. Once that process is completed and the new rules are effective, it will take time for the Division to establish and credential educational programs necessary for new license applicants.
Until that time, the Division has indicated that it will not require that inspectors be licensed, pursue investigations, or take disciplinary action for noncompliance with the new inspector licensing provisions until this process is completed. The Division estimates that this date will occur sometime in April 2020.
It should be noted that there are many home inspectors who have already been issued a license under the "grandfathering" provisions in the new law. Under these provisions, home inspectors qualify for the required license if they meet three of eight education or experience requirements, submit proof of general liability insurance and pass a criminal records check. The time frame for a current home inspector to obtain a license through the grandfathering provision is limited and ends on Jan. 10, 2020.
At this time there are more than 440 home inspectors who have applied for and obtained the required license through the grandfathering process. Just over 200 applications are also pending approval by the Division. To check to see if an inspector has already obtained their license though grandfathering you can search the License Look-Up page on the Division's website and search by name.
You may also search by county and download a list of licensed inspectors in the counties in which you work.
However, as a result of today's announcement by the Superintendent, use of a licensed inspector will not be required until sometime in April 2020.
To read the policy issued by the Division on this issue CLICK HERE.