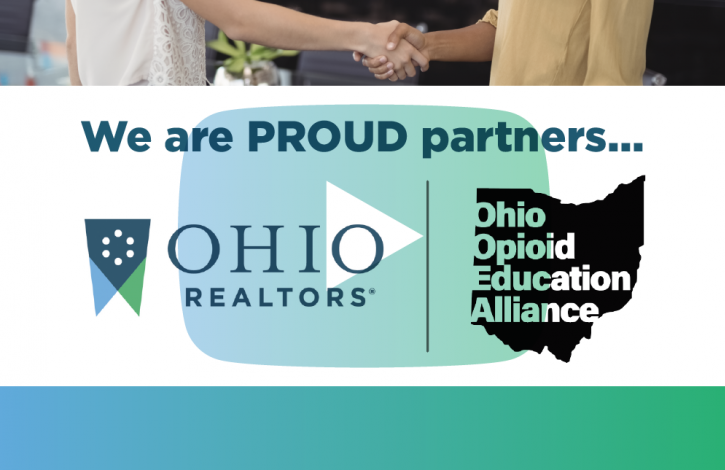 Ohio REALTORS is playing a leading role in fighting the opioid crisis
Oct 21, 2019
Ohio REALTORS is a proud partner of the Ohio Opioid Education Alliance, joining the fight to stem the opioid crisis that is plaguing our state.
After joining the Alliance, an organization of more than 50 businesses and industry groups, Ohio REALTORS began to take a leading role. By leveraging our vast, statewide network and relationships with local elected officials, we have opened the doors for "Community Convenings" in several cities across the state and have been highlighted as a premier member of the Alliance. The "Convenings" bring together local leaders, police & fire, business groups, and politicians to communicate best practices, identify areas of improvment, and distribute materials for groups to share.
The core message of the Alliance is "Don't Live in Denial, OH," a multimedia campaign urging the public of the ficitional town of Denial, Ohio to not live in denial about the dangers of opioid abuse.
Watch the video below to see how Ohio REALTORS are making a positive impact: