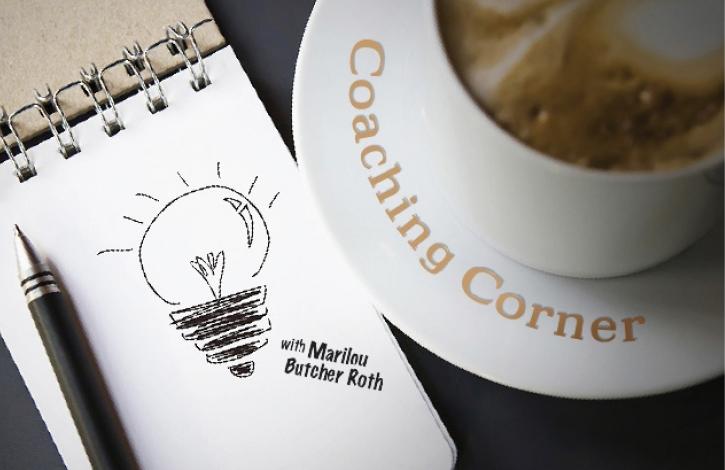 Coaching Corner: Boo!!!
Nov 1, 2019
By Marilou Butcher Roth, Master Coach
As I am writing, the trick-or-treaters are slowly trickling in to collect their goodies, some lovingly placing the cherished treats into their bags, others, tossing and running! In thinking about this day, I know somewhere in my mind is the history, however, right now I cannot seem to access this information. Just in case any of you are having the same memory lapse, here is what I found:
Halloween is a holiday celebrated each year on Oct. 31. The tradition originated with the ancient Celtic festival of Samhain, when people would light bonfires and wear costumes to ward off ghosts. In the eighth century, Pope Gregory III designated Nov. 1 as a time to honor all saints. Soon, All Saints Day incorporated some of the traditions of Samhain. The evening before was known as All Hallows Eve, and later Halloween. Over time, Halloween evolved into a day of activities like trick-or-treating, carving jack-o-lanterns, festive gatherings, donning costumes and eating treats.
So here we are in present time with a plethora of costumes, pumpkins and candy all designed to delight and sometimes frighten. And, let's not forget the Halloween movies which seem to resurface each year. Bottom line, there is a lot that happens on this Hallow day, with lots of focus on how to make it fun for all.
Today is a new day, with the ghosts and goblins put away for another year. People from all over participated to make Halloween a memorable day. What would happen if we came together for other reasons? What might we accomplish? Something in your community -- or perhaps your country? Not trying to frighten you...just give it some thought.