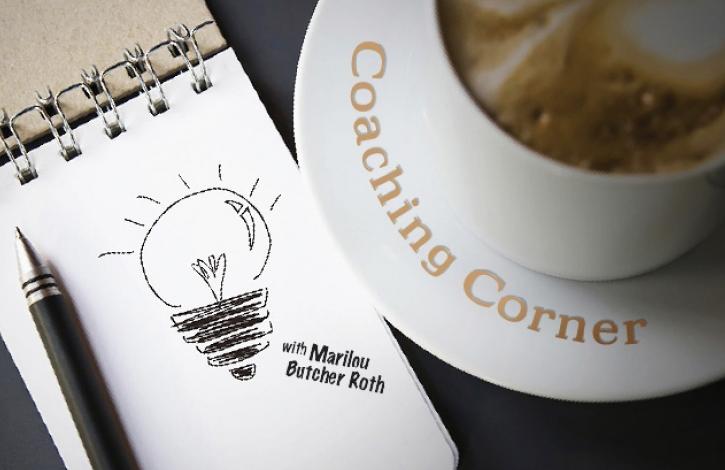 Coaching Corner: Yes please!
Nov 8, 2019
by Marilou Butcher Roth, Master Coach
One of the consistent themes this week with my clients has been around our "yeses." And, yes, I do speak of this often. Living our lives through following what shows up as a 'yes' will delight each of us, sometimes in unexpected ways. So often, we spend our time attempting to "make something happen" ... this might be personally or professionally. What if, we came more from a place of allowing, rather than chasing, tuning into our wiser selves to see which direction to follow. Totally cool!
This month begins the holiday crazy time (at least in our home), where we currently are scheduled to have 36 people for Thanksgiving, then move on to cookie baking, Hannukah, Christmas and then ending the year with my husbands birthday and New Years. Whew! Where are my "yeses?" Well, I can tell you, they are not hanging around on the surface, easily identified. This is the most challenging time of year for me.
Ah, am I hearing some voices out there in blog land, telling your computers that surely Marilou is doing something (many somethings actually), that are a "no!" Not quite yet! There are times when the "no" is floating out there for all to see and yet, if we go underneath, we may discover the true "yes" of the situation.
I will save you all from the archeological dig on this one and just give you the real scoop. We have a blended family--seven kids, 5 spouses to those kids, 9 grandchildren plus lots of extra family members, all coming together to celebrate one or more of these holidays. My "yes" is family! My "yes" is about blending our families in a special way to create memories for our young ones. My "yes" is utilizing my own grandmother's dishes, remembering the memories that she lovingly created for me. Another "yes" are the squeals of delight coming from the beautiful grandchildren that I have been lucky enough to have here locally. My "yes" is the preparation that I get to enjoy with my beloved family...along with the absolute craziness!
So when you are checking out your 'yes' and your 'no,' I hope this holiday tale will give you pause for thought. Go under what appears to be the obvious to see what lies waiting for you to find. It is indeed one of the best holiday presents you can give to yourself.
Get ready!!