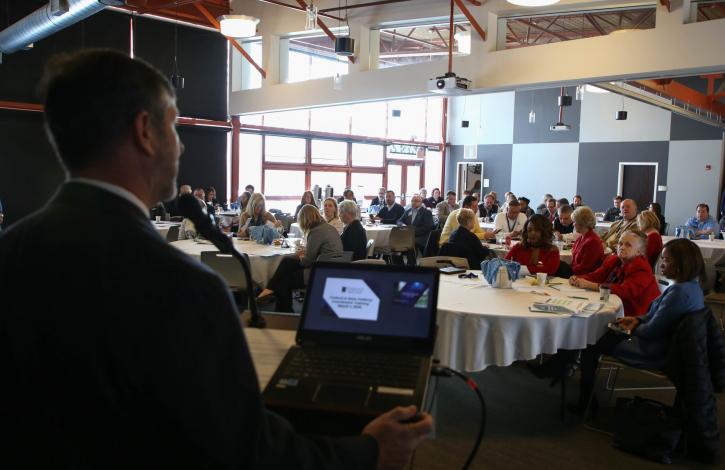 Be a part of the Ohio REALTORS 'Political Coordinator' program in 2020!
Nov 18, 2019
Ohio REALTORS Chief Executive Officer Scott Williams provides attendees of the Federal and State Political Coordinator Training event last year with insights on the importance the organization's grassroots efforts.
Ohio REALTORS are gearing up for the 2020 Federal and State Political Coordinator Training on Feb. 18, 2020. Political Coordinators are REALTOR members who are paired with a member of Congress or the Ohio General Assembly and serve as a point-person on real estate issues affecting our nation and state. Political Coordinators put a face on the issues that are being debated from the Capitol to the Statehouse. Our Political Coordinators will participate in a one-day training and hear from staff, elected officials, and one another on best practices for grassroots lobbying.
If you have any interest in becoming a Political Coordinator in the future, please contact Spencer Gross at to see if there are spots available in your area.