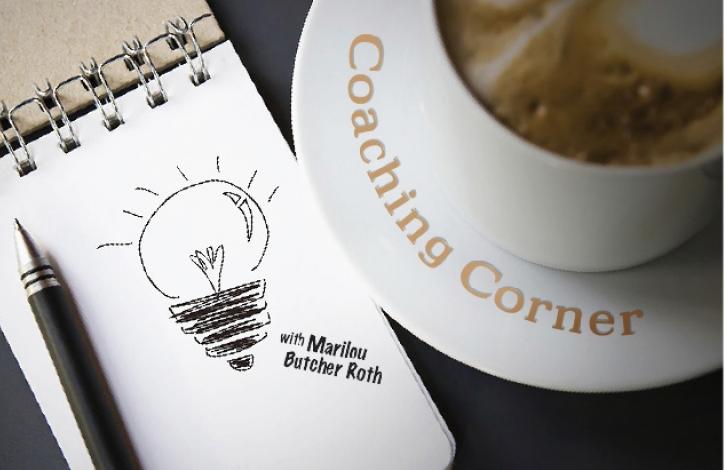 Coaching Corner: Memories...
Dec 20, 2019
By Marilou Butcher Roth, Master Coach
Oh the holidays! It is a wonderful time of the year, albeit challenging! One of the most lovely parts of the holidays for me, is around making lasting memories, and creating traditions!
Each year we have our annual cookie baking day, always on a Sunday in December with hopefully all of the grandkids in attendance. And more hopefully, one or both of the parents to assist! This year we rallied the troops on Dec. 15, which coincidentally was my own grandmother's birthday.
Now, here's the cool part -- I still have her rolling pin as well as my two favorite cookie cutters that came from her. Each year, the little ones have to hear how this belonged to my grandmother and how special that is to me. Just when you think they are oblivious to what is happening, I get remarks like "wow, that is really cool Grammy," and "whoah, those must be really old!"...which of course they are!
A couple of days before the big event, one of my grandsons went shopping for the cookie gala supplies, and I mentioned that rather than order pizza, I was planning some snacks instead. "What!," he replied incredulously. "We're not having pizza?" Well, I asked, do you really want pizza? "Grammy, its not about the pizza, its that its a tradition." Yep, you guessed it -- we had pizza!
When you can consciously create memories that truly last a lifetime, the holidays are far greater than they might be. Finding those ways to create meaningful traditions, will delight and surprise even the Scroogiest of family members.
As we approach this holiday week, I wish each of you delight and loving times that turn into joyous memories. Happy Holidays!!