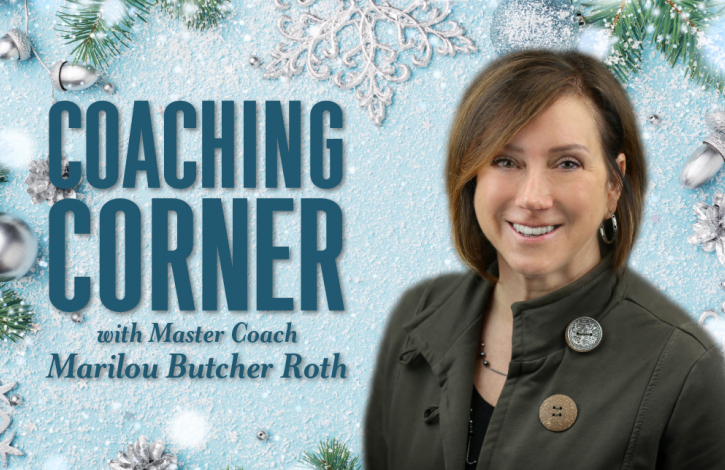 Coaching Corner: Where should I specialize?
Jan 31, 2020
By Marilou Butcher Roth, Master Coach
This week, as I was facilitating a class for new agents, I was asked where I felt this newbie "should" specialize. Ah, I do love these questions!
First, let's address the idea of "should" -- remember...don't "should" on me, and I won't "should" on you! Please, please, please, look at your "want" rather than your "should." This is true for everything, not just choosing your area of expertise.
Ok, now that's out of the way, and we can look at choosing. Your answer is not as difficult as you may perceive it to be. It's really all about you and what you want, and there are a plethora of options just waiting for you. Perhaps you lean towards working with FSBO's or Expireds. Or perhaps you feel strongly about a geographic area that you actually might even live in. You may want to focus on a certain type of architecture, or consider becoming the expert in condominiums. These are some examples, and there are plenty more to choose from.
The key is to tune into the area you feel excitement around. If you are picking an area that doesn't excite you, there is a strong likelihood that you will not follow through on your individual consistent plan and become a frequent rider on the real estate roller coaster.
Find what floats your boat, and then create a plan that works for you -- one that is consistently implemented throughout your work week.
Have fun with this and watch how easily things fall into place!