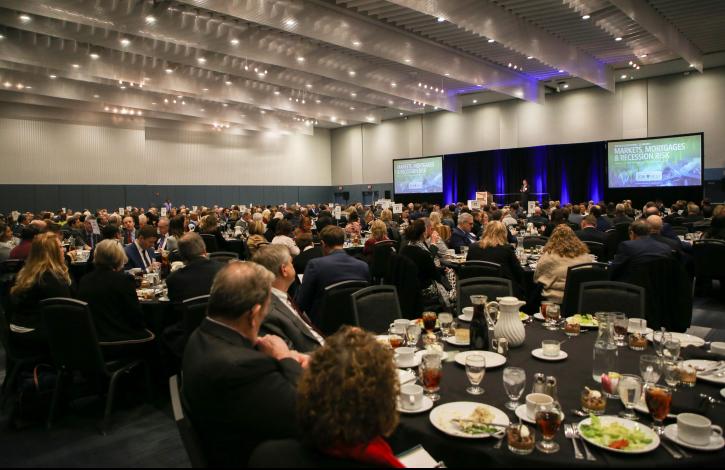 Top economist provides upbeat 2020 outlook at REALTORS, bankers event
Feb 13, 2020
The housing market, both nationally and here in Ohio, should remain on solid footing throughout 2020, according to Lawrence Yun, the chief economist for the National Association of REALTORS.
Yun provided a bullish look-ahead for the housing sector and overall economy during his keynote at the Markets, Mortgages & Recession Risk 2020 Economic Summit, presented by the Ohio REALTORS and Ohio Bankers League on Feb. 12.
The event, which attracted more than 400 REALTORS, bankers and industry leaders, highlighted the strong economic indicators found in the current market -- strong job growth, soaring consumer confidence, low mortgage rates and pent-up demand for housing.
"I see close to zero chance of a recession this year," said Yun. "There is some risk with the coronavirus situation in China but unemployment here at home remains exceptionally low and corporate profits are still sky high."
Yun predicted an increase in business spending following the conclusion of the trade war in China and signing of trade deals with Canada and Mexico. He also said an increase in single family housing starts was sorely needed to boost the housing market.
Additionally, Yun foresees an uptick in home sales and average pricing throughout the year.