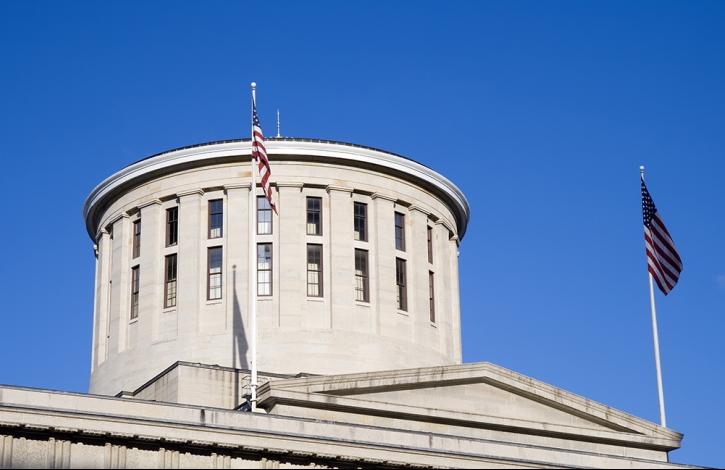 Ohio lawmakers pass coronavirus-related emergency measure
Mar 25, 2020
By Beth Wanless, Oho REALTORS Director of Government Affairs
Today the Ohio Legislature passed Amended Substitute House Bill 197, which included several Coronavirus-related emergency provisions that go into effect immediately. Please see a rundown of key provisions of interest:
Extended absentee ballots for the Ohio primary election to April 28, 2020.

All

registered voter

s

in Ohio (as of March 17) will receive information in the mail on how to obtain a ballot.

Only voters who need special assistance will be able to vote in-person.

Prohibit water disconnections and restore water service if disconnected during emergency.

All licenses found in the Ohio Revised Code, including real estate licenses, will be extended until the emergency declaration ends, or until December 1, 2020. If a licensee's renewal date is within the emergency period, the licensee has until the earlier of 90 days after the date the emergency ends or December 1, 2020 to renew.

Disciplinary actions against licensees can occur during emergency period.

Requires County Recorders, Auditors, Map offices, and County Title offices to remain open and operational in order to perform real estate-related services. This aligns with Gov. Mike DeWine's "Stay at Home" order declaring real estate an essential service. The respective county offices have discretion and flexibility in how they remain open, included hours and online and in-person access.

Move Ohio state tax deadline to align with new federal tax deadline of July 15, 2020.
Two other campaign components are included in the measure. Local Boards/Associations that administer their own PAC need to be aware:
Requires candidates and political entities to file their post-primary campaign finance statements using March 17 as the date of the primary, but extends the filing deadline to 4:00 p.m. on June 5, 2020.
Specifies that for the purpose of contribution limits that apply during a primary election period, the primary election period ended on March 17.
Amended Substitute House Bill 197 is a bill that Ohio REALTORS has been monitoring and includes various technical corrections to Ohio tax code. Am. Sub. HB 197 introduced by Representatives Derek Merrin (R-District 74) and Jena Powell (R-District 80) passed both the House and Senate unanimously and included the aforementioned emergency measures aimed at helping Ohioans during the coronavirus pandemic. The bill now goes to Gov. DeWine for his signature.