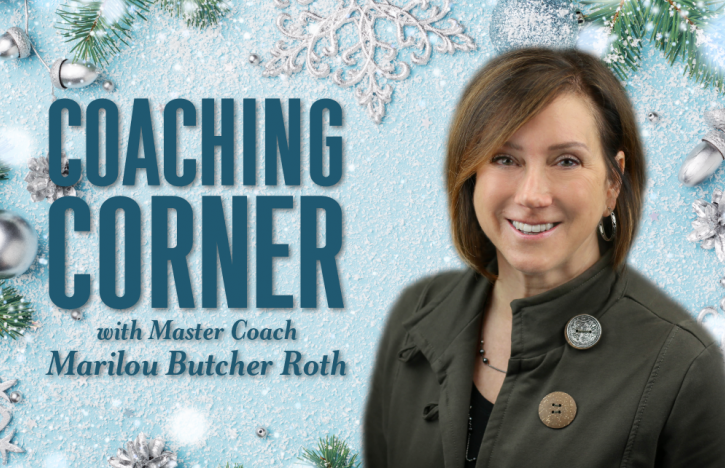 Coaching Corner: Something to watch for...
Mar 27, 2020
By Marilou Butcher Roth, Master Coach
Well, here we are, most of us shifting our lives into coronavirus mode, adapting the best that we can. We have been in the house for two weeks now, quarantined by my husband's doctor following surgery he had. It caught me by surprise and although I had anticipated such an action, I did not realize it would be so strict, so soon for us.
I am sharing this because this directive from the doctor put me into a space of finding ways to make this time beneficial as opposed to the "oh s---" that was my immediate response. This time, albeit very strange, is producing an incredible amount of creativity, for us as well as you all. The more I thought about the different ways I am navigating, the more I became convinced that we needed to change things up here on the blog.
Beginning Monday, March 30, in place of my regular Coaching Corner posts, I will be putting out a more bite size piece (either in writing or video) more regularly. This bite size blog will be called "The Bright Side," in which I will be sharing thoughts, tips and ideas to help all of us navigate these new and uncomfortable waters we are currently faced with.
I hope you all will jump on and read or watch, sharing your own ideas. Together we will come to a better place, together we will learn from and support each other. See you on Monday!!