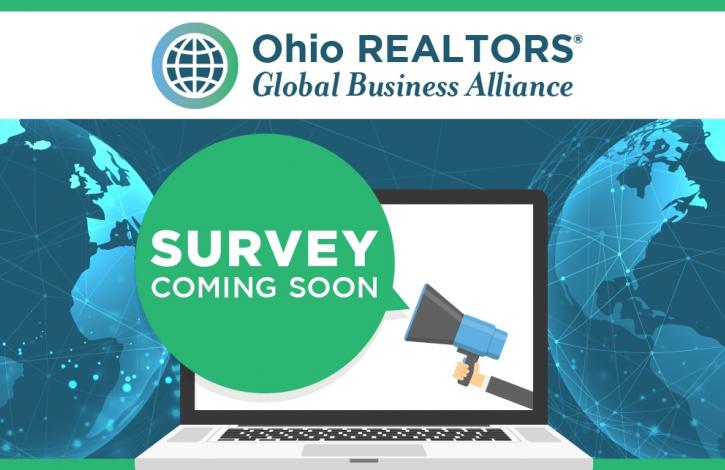 Ohio REALTORS to launch first-ever global survey soon!
May 12, 2020
For the first time in Ohio REALTORS history, we are partnering with the National Association of REALTORS to measure international residential property transactions throughout the state. Having Ohio specific data is important step in strengthening our recently formed Ohio Global Business Alliance.
Equally important, the information will be used to better inform our programming, educate our membership and build strategic relationships with state policy makers.
The survey will be open to members from May 21 through June 21. Every Ohio REALTOR will receive two emails over the course of the survey to spur participation. Your email will contain a link giving you direct access to the survey. Any member looking to take the survey outside of the email will be able to -- you'll simply need to login to our website in order to reach it. We do not want members of the public participating, requiring us to house the survey behind the fire wall.
Participation is key -- please spread the word about the importance of this survey and be on the lookout for the initial email on May 21.