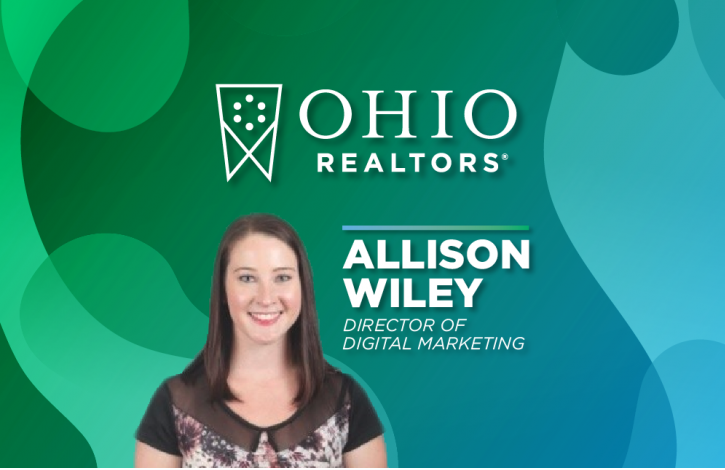 Allison Wiley named Ohio REALTORS Director of Digital Marketing
May 15, 2020
Allison Wiley has joined the Ohio REALTORS External Affairs team as Director of Digital Marketing, focusing on increasing member involvement and engagement for all digital and social media platforms.
Allison graduated from The Ohio State University in 2013 with a Bachelors of Arts in Strategic Communication, with a minor in Professional Writing.
Allison comes to Ohio REALTORS after serving in a variety of capacities for the YMCA of Central Ohio. She most recently served in the Marketing Department as the Media and Communications Specialist, managing digital and social media accounts for 15 YMCA branch locations as well as numerous other programs and site locations. Prior to that, she served in the Philanthropy Department as Donor Relations Manager and Philanthropy Coordinator. She also worked at the North YMCA branch as Office Manager and Camp Registrar.
Ohio REALTORS, with more than 33,000 members, is the largest professional trade association in Ohio.