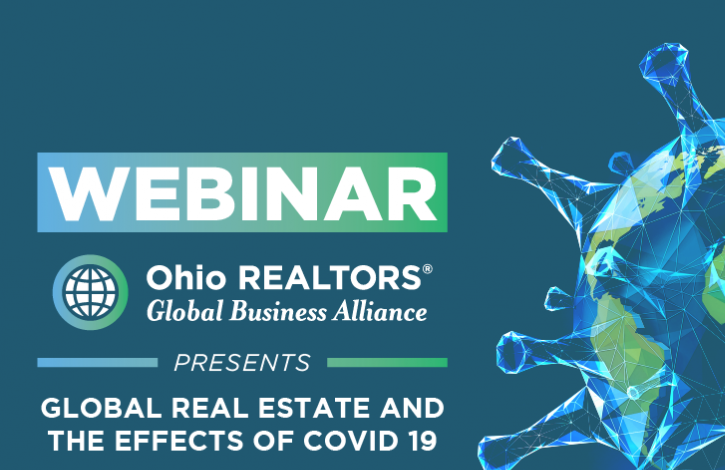 Replay of Ohio's Global Business webinar available!
May 21, 2020
The Ohio REALTORS Global Business Alliance's special webinar, featuring leading global business leaders and experts from the National Association of REALTORS, is available for viewing below.
NAR's Joe Schneider, Director of Global Strategy and Engagement, and Lisa Calarco, Manager of Business Development and Outreach, Commercial and Global Services, and specials guests from around the world discussed the impact of COVID 19 on the global real estate market and economic development.
The presentation focused on countries who have a significant presence here in Ohio, giving a unique glimpse into economic trends in Ohio and around the globe. Presenters included:
Mark Heyward, CEO of PropertyMark - The United Kingdom

Carolin Hegenbarth- CEO of Bundesgechaftsfuherin bei Immnobilienverband (IVD) - Germany

Arisa Homma- Executive Director of Japanese American Real Estate Coalition (JARECO) - Japan
Watch a replay of the webinar below: