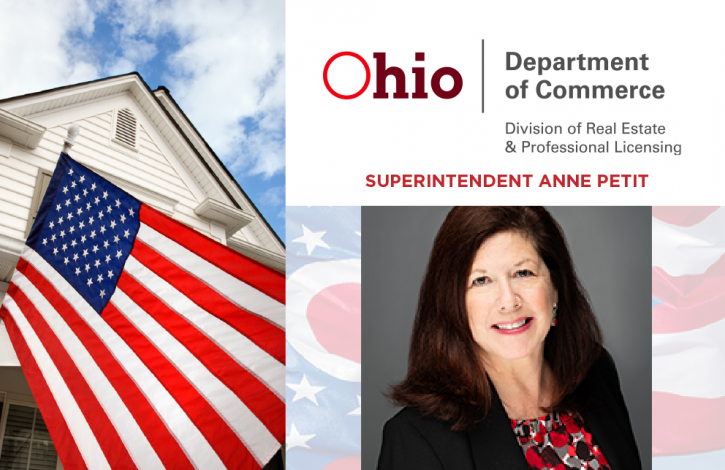 Division faces delay in processing applications
Jun 12, 2020
A special message from Anne Petit -- superintendent of the Ohio Division of Real Estate & Professional Licensing:
The Division has experienced a system outage, which has caused a delay in processing applications. We appreciate your patience as we work to correct the issue and continue serving our licensees. To check on the status of your license, enter your license number in the search bar here: https://elicense3.com.ohio.gov/Lookup/LicenseLookup.aspx.
If you need assistance scheduling your exam, please contact via ">email.