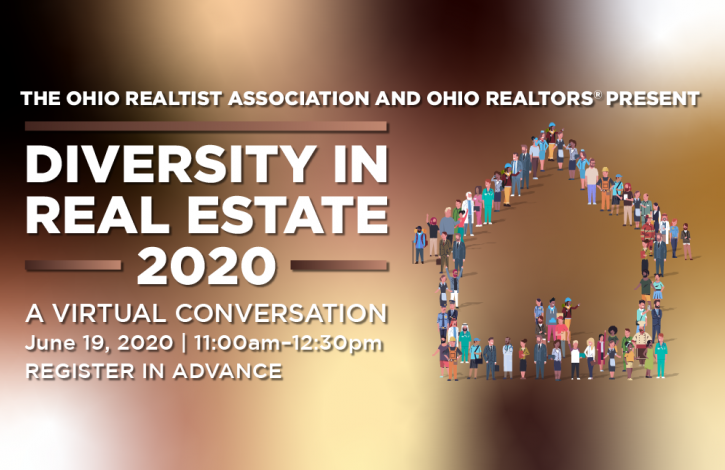 Ohio's Realtists & REALTORS offering a special webinar on Diversity in Real Estate
Jun 16, 2020
This Friday, the Ohio Realtist Association and Ohio REALTORS will be teaming up to present a special, don't miss webinar -- Diversity in Real Estate 2020...A Virtual Conversation -- featuring some of the profession's leading voices and visionaries!
This free program, which requires pre-registration, is set for this Friday, June 19, from 11a.m. - 12:30 p.m. ACT NOW to reserve your spot!
Ohio Realtist President Veronica Nevels will serve as moderator of the event, leading a diverse, talented panel of experts including Ohio REALTORS President-elect Seth Task. Other notable panelists include:
Charmaine Brown -- President of Connexions Consulting, Inc.
Lisa Haynes -- Chief Diversity & Inclusion Officer for the National Association of Mortgage Bankers Association
Marlon Moore, Ph.D. -- Chief Diversity Officer, Huntington Bank
Jason P. Riveiro -- Director of Global Development and Growth Markets, Realogy Holdings Corp.
LaToya Smith -- Talent Acquisition Manager, Fifth Third Bank
Tony Thompson -- President & CEO of the National Association of Minority Mortgage Bankers of America
Monique Winston -- President of the Cleveland Realtist Association, co-chair Diversity & Inclusion Council, WFG National Title
Register today to secure your spot to hear this important and timely conversation!