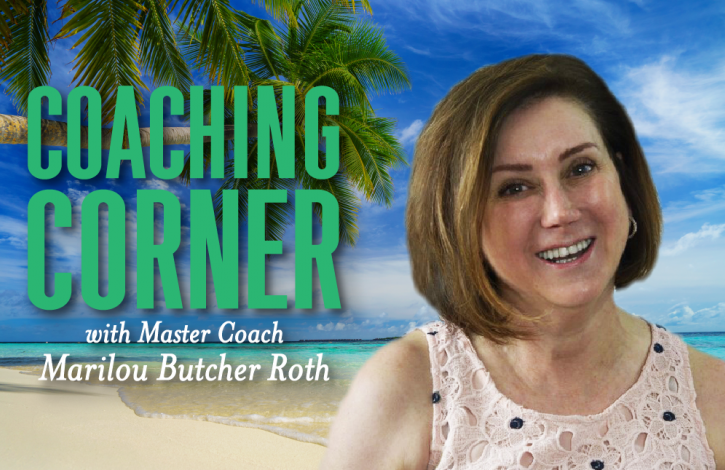 Coaching Corner: But wait...there's more!
Sep 8, 2020
By Marilou Butcher Roth, Master Coach
In a recent blog, I was excited to talk about the incredible value you all are being offered with the upcoming Ohio REALTORS Convention: 20/20 Vision…Seeing Virtually Together! As if it was not great enough that you can receive ALL the value of this convention for $20.20, there's more!
Some highlights include the RPAC Auction, starting Sept. 15, where you will bid online for all auction items! Another event that may pique your interest is the Legislative Liftoff, on Monday, Sept. 21, with public policy staffers Carrie Arblaster, Beth Wanless and Spencer Gross giving us the information we need to know.
Let's not forget the GRAND Session! Not only will there be national speaker, Ben Nemtin, there will also be a drawing for a vacation (valued at $2,000, which we all could use right about now).
There are some amazing CE opportunities as wwll, such as: Working with Today's Hyper Connected Consumer (Monday), Substance Over Ego (Tuesday), Doing Our Best Work: Creating Team Alignment to Achieve Meaningful Goals (Wednesday). Legal Issues Forum: Spotting Legal Pitfalls to Avoid the Courtroom (Wednesday), Navigating Life With Accelerated Courage & Confidence (Thursday), Running Your Business in a Low Inventory Market (Thursday), Lessons from the Other Side: Protecting Yourself, Your Clients and Your Mindset! (Friday). Plus all the core classes that take place in October. What a line up of CE!
Personally, I am looking forward to the Fireside Chat with our President, Chris Reese speaking with NAR VIPs Charlie Oppler, 2020 First Vice President and Bob Goldberg, Chief Executive Officer. Undoubtedly this will be a conversation you will want to tune into!
And, as we usually do when we are in person (remember those times?), the Member Director Forum will inform us of the business items we need to know about, to be presented at the Board of Directors meeting on Wednesday. Here is something cool--anyone can watch this meeting, which is otherwise only for Directors. This is an amazing way to get informed and perhaps plant a seed to become an Ohio REALTOR director!
Okay, I've gone on for too long, so I am stopping here but not without adding that there are even MORE events available to you. So, do not delay because registration ends on September 14. Get yourself registered | Visit the Convention website for more information, including a full schedule of events.
"See" you there!
Marilou Butcher Roth is the owner of The MBR Group, a coaching and training company working primarily with REALTORS who have a desire to work and live from a more inspired place. She is also the Broker/Owner of Group REALTORS in Cincinnati. Marilou is a member of the Ohio REALTORS Board of Directors and past chairman of the organization's Communications Committee. Feel free to contact Marilou to see if coaching is right for you.