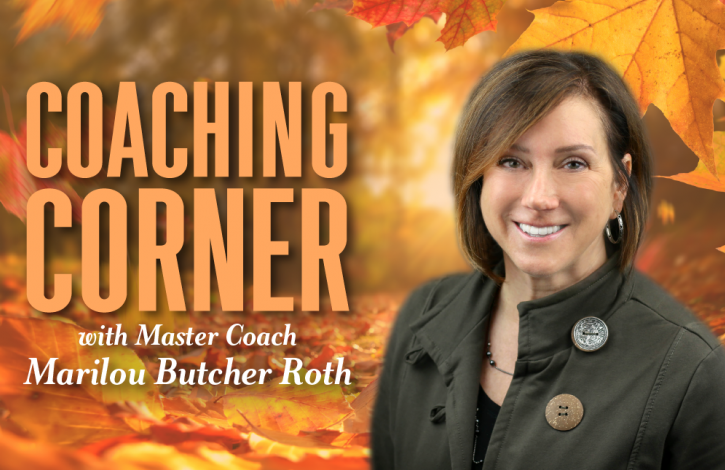 Coaching Corner: Oh...the many hats we wear!
Oct 16, 2020
By Marilou Butcher Roth, Master Coach
During the course of each day, we wear many hats. It may be REALTOR, spouse, parent, child...etc. This week, let's take those roles a bit deeper.
At we begin to approach the end of each year, I love to look at several pieces of our lives, and this year, I am adding our various roles to the mix. For this, I am going to give you a bit of homework -- don't worry, it won't overwhelm you!
Grab your journal, or some paper (no post it notes) and begin to identify the various (and vast) roles that you have within your life. This will only be the starting point, as you will think of others as you go. Any leadership roles, or community work that you do might show up. Keep this easy, please!
Now, for each of these roles, give some thought to how you might improve yourself as you don that particular hat. This may be an old habit that shows up within that role, or perhaps you have a completion that needs to be spoken. No right...no wrong. This is yours and yours alone to determine. This will give you a head start to the beginning of our next year.
Entering the new year from a clean space will enhance your life and how you feel, so this exercise is well worth the time and attention! Enjoy!
Marilou Butcher Roth is the owner of The MBR Group, a coaching and training company working primarily with REALTORS who have a desire to work and live from a more inspired place. She is also the Broker/Owner of Group REALTORS in Cincinnati. Marilou is a member of the Ohio REALTORS Board of Directors and past chairman of the organization's Communications Committee. Feel free to contact Marilou to see if coaching is right for you.