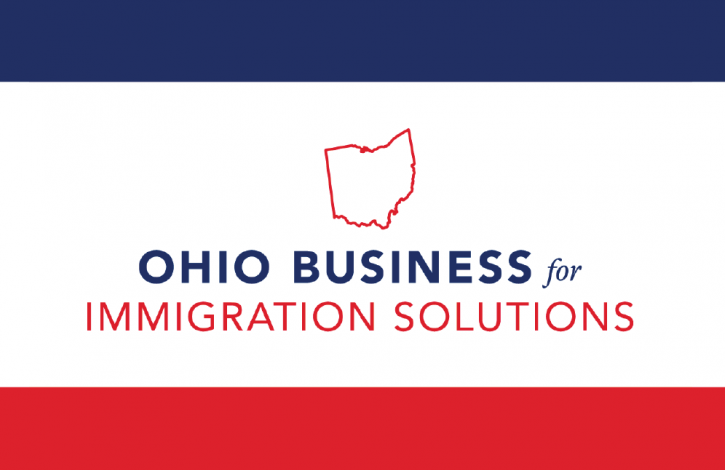 Ohio business and industry leaders announce new immigration coalition
Dec 10, 2020
Ohio REALTORS has joined a coalition of more than 20 business groups establishing the Ohio Business for Immigration Solutions (OBIS). Comprised of business organizations from across the state, the group is united in support of commonsense immigration reform and policies that will allow Ohio's economy to continue to grow and thrive. OBIS membership is representative of Ohio's diverse economy, including chambers of commerce from communities in all corners of the state, various industry trade associations, and statewide business groups.
This nonpartisan coalition is the first organized effort to provide a unified business voice in Ohio on immigration issues at the federal, state and local levels. OBIS will work to inform and educate policymakers on the impacts of various immigration policies and the economic contributions of immigrants to Ohio's economy. In 2018 alone, immigrants in Ohio paid $5.7 billion in federal, state, and local taxes, and held $14 billion in spending power.
"Our membership is uniquely positioned to realize the impact of immigration on Ohio's economy," said Scott R. Williams, CEO, Ohio REALTORS. "Immigration has helped grow communities around our state, and REALTORS have been there to assist them in finding homes for their families. We joined Ohio Business for Immigration Solutions because we need immigration policies that allow more new Americans to put down roots in Ohio."
The coalition was announced this week with an open letter to the Ohio congressional delegation articulating that modernizing the country's immigration system must be a priority for elected officials.
"We have joined Ohio Business for Immigration Solutions because we know that immigration brings innovative, talented workers to Ohio," said Alex Fischer, president and CEO, Columbus Partnership. "We must pursue immigration policies that meet the needs of the Columbus Region and its many growing employers."
"Our primary focus at the Chamber is to drive economic growth and prosperity for Greater Akron by supporting the success of the business community," said Steve Millard, President & CEO of the Greater Akron Chamber. "The history of Greater Akron is intertwined with the economic benefit of immigration – from the European, southern and Appalachian immigrants that made Akron one of America's fastest growing cities in the early 20th century to a growing Nepalese community today, the success of our economy relies on continuing to inject and include new talent, energy and ideas from people that come to, and stay in, Greater Akron."
A major issue facing businesses in Ohio is attracting and retaining the labor force needed for business growth. Moreover, businesses often cannot find workers to fill the jobs currently available, and the immigration system and visa programs are not flexible and responsive to the real needs of Ohio employers. As policymakers continue the important work of helping the economy recover from the ongoing COVID-19 pandemic, they cannot lose sight of the workforce issues that will continue to challenge Ohio's growth. Sensible immigration reforms should be considered to ensure that the recovery works for all Ohioans, including those with immigrant status.
"The members of the Ohio Grocers Association perform critical work ensuring that Ohioans have access to a safe and secure food supply. Immigrants play a vital role in this work," said Kristin Mullins, President and CEO of the Ohio Grocers Association. "We joined Ohio Business for Immigration Solutions to advocate for policies that strengthen Ohio's food supply chain workforce."
Over the summer and fall, OBIS members worked to develop the Ohio Compact on Immigration, a document which will guide the work of the coalition. The Ohio Compact on Immigration is a set of principles agreed upon by OBIS members seeking to elevate the Ohio business community's desire to find sensible immigration policy solutions that strengthen Ohio's economy.
As the 134th General Assembly and 117th Congress prepare to convene in January, now is the time for policymakers to put aside partisan differences and work towards policy solutions that allow our businesses and communities to grow. Ohio Business for Immigration Solutions looks forward to working with local, state and federal officials to develop immigration policies that meet the needs of employers in our state.
Other business and industry groups partnering with OBIS include: BioOhio, Cincinnati Compass, Cincinnati USA Regional Chamber Chamber of Greater Springfield, Ohio Columbus Chamber of Commerce, Dayton Area Chamber of Commerce, Eastman & Smith LTD, Greater Cleveland Partnership, Greater Hamilton Chamber of Commerce, Hispanic Chamber of Cincinnati USA, Lorain County Chamber of Commerce, Ohio Bankers League, Ohio Business Roundtable, Ohio Council for Homecare & Hospice, Ohio Hotel & Lodging Association, Ohio Pharmacists Association, Ohio Restaurant Association, OhioX, Sylvania Area Chamber of Commerce and Tri-Village Chamber Partnership
To learn more, visit OHCompact.org.