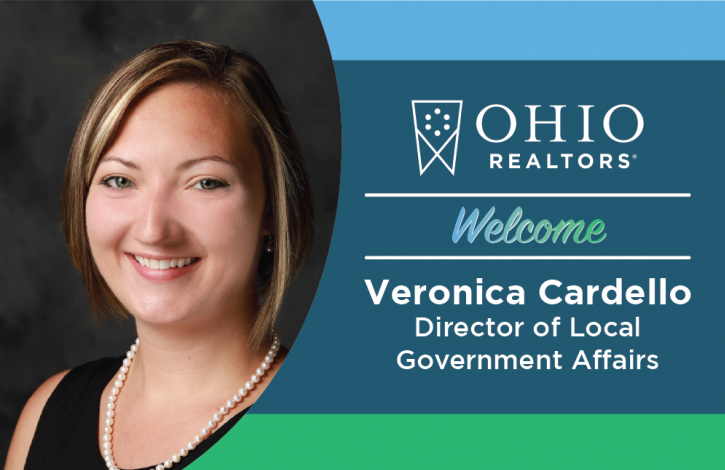 Veronica Cardello named Ohio REALTORS Director of Local Government Affairs
Jan 11, 2021
Veronica Cardello has joined the Ohio REALTORS External Affairs team as Director of Local Government Affairs, working as a liaison with Local Boards/Associations and governmental entities to advance the interests of REALTORS and property owners.
Veronica graduated from Slippery Rock University of Pennsylvania with a Bachelor of Arts in Political Science and minors in American Politics and Russian Language. She also graduated from American University with a Master of Public Policy and Public Administration.
Veronica joins Ohio REALTORS after serving as a political field representative for the Pennsylvania Association of REALTORS since November 2016. She brings real, tangible success in serving the REALTOR community and will help Ohio REALTORS propel the local government program to even greater heights.
Among her key qualifications:
An extensive community engagement background;
A proven track record of building a local government affairs program for Local Boards/Associations in southwest Pennsylvania;
Grant writing expertise;
And excellent communication skills.
Welcome, Veronica!
Ohio REALTORS, with more than 35,000 members, is the largest professional trade association in Ohio.