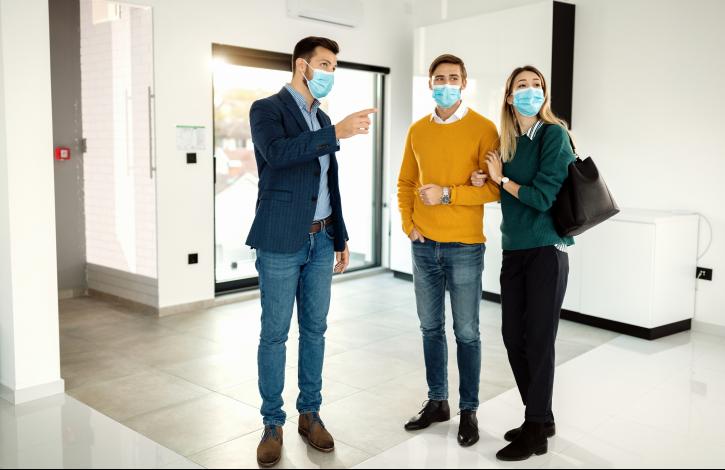 NAR statement regarding Zillow's acquisition of ShowingTime
Feb 12, 2021
Zillow is an independent company and as such they create their own business rules for operation. NAR has no relationship with Zillow that would provide us with the opportunity to offer input into their business. SentriLock is NAR's official lockbox and showing service solution.
As a real estate broker, you can choose which companies to work with to market your client's listings, and independently decide on which showing services to use. SentriLock's SentriKey® Showing Service is a showing service solution built by an organization that is 100 percent owned by NAR – whose mission is to make REALTORS successful.
Talking Points Regarding NAR as the Leader in Real Estate Technology
NAR has made a genuine and tangible commitment of staying at the forefront of real estate technology and innovation, particularly over the past three years.
NAR's Strategic Business, Innovation and Technology group seeks to drive efficiencies and accelerate business performance for its real estate professional members and consumers by bringing them innovative products, services, and cost savings benefits through its partnerships.
Through its strategic investment subsidiary, Second Century Ventures, and the REACH technology accelerator NAR works with over 100 technology companies that are transforming the real estate industry across the entire real estate ecosystem. Some notable examples include:
Digital platforms like DocuSign, the leader in e-signature services, and Notarize who is paving the way in remote notarization, make it possible to transact online with secure, contact-free platforms. Other companies helping digitize the transaction include Glide, which offers a quick and effective way to manage disclosure forms, and Modus, who is bringing ease of mind to the closing process.
New automated marketing and lead generation tools are driving efficiency within REALTORS daily business routines. BackAtYou powers easy, reliable social media marketing and Amarki automates marketing content and channels into one simple platform. BombBomb, the top video email platform for real estate, makes it possible to maintain a personal connection with clients beyond face-to-face interaction.


Consumer-centric services amplify the REALTORS ability to add value to client relationships beyond the transaction. Updater helps consumers seamlessly navigate the moving process. Centriq offers an incredible tool to track home appliances and maintenance repair in one place. And Kangaroo provides affordable, smart home security solutions.


Other REACH companies, like Earnnest, com and Updater have helped REALTORS keep their businesses moving through evolving pandemic requirements with digital escrow fund transfers, virtual staging tools and technology driven moving services.


REALTOR Benefits® Program partners were also critical in providing our members with value-added offers and significant savings on essential personal and business solutions like marketing resources, risk management and insurance offerings and transaction management. In one year alone, more than 800,000 REALTORS saved $74M on products and services from the REALTOR Benefits® Program.


NAR is committed to continuing to seek new innovation to advance and enrich its members' businesses. To be positioned at the very cutting edge of new ideas and technology, NAR SBIT's Emerging Technology team researches and identifies concepts and companies in their infancy. The NAR Emerging Technology team's efforts will further provide opportunities to partner with companies through Second Century Ventures, REACH, and the REALTOR Benefits® Program, in addition to giving members full access to knowledge around tech entering the real estate space.


NAR's Commitment to Antitrust Compliance

The National Association of REALTORS® is a not-for-profit trade association devoted to improving the business conditions of the real estate industry. NAR meetings and events often include real estate professionals and other industry stakeholders who compete with each other or work for competing businesses. NAR is committed to conducting all meetings and events in a professional, ethical, and lawful manner, including in adherence to all antitrust laws. To that end, the topics for this meeting will focus on advancing the interests of real estate professionals and consumers of real estate services, increasing competition, reducing risk for all parties involved in real estate transactions, and sharing insights on business best practices. The following discussion topics are always prohibited: agreements to fix prices, limit product or service offerings, allocate geographical territory or customers, and refuse to deal. Any discussion inconsistent with this policy will not be tolerated.