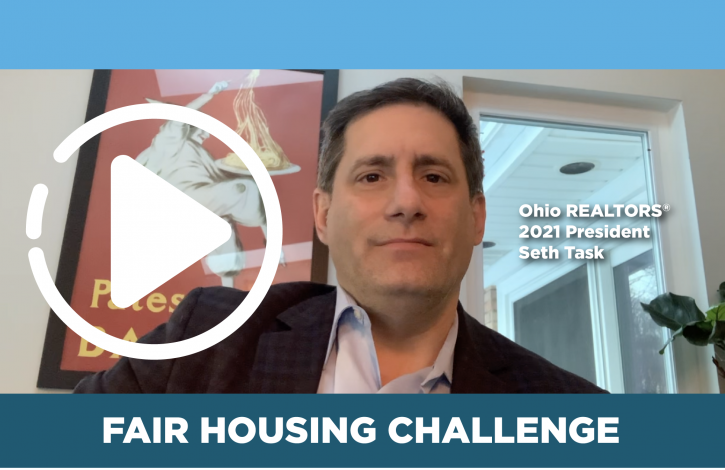 President Task asks Ohio REALTORS to meet the Fair Housing challenge!
Feb 24, 2021
President Seth Task is asking all Ohio REALTORS to help advance the Association's newest initiative of Diversity, Equity and Inclusion in 2021, while simultaneously meeting the challenge extended by National Association of REALTORS President Charlie Oppler surrounding the industry's support of Fair Housing.
CLICK HERE to learn more about how you can be involved in NAR's "Fair Housing Challenge: Stand Up for Racial Equity" involving the At Home With Diversity program, Implicit Bias training and the eye-opening Fairhaven immersive, online simulation.