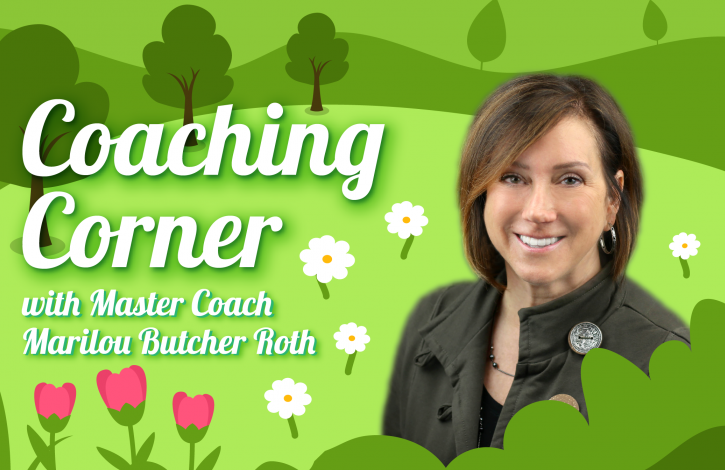 Coaching Corner: Spring is here!
Mar 26, 2021
By Marilou Butcher Roth, Master Coach
Woohoo! Spring has arrived and, hands down, it is absolutely my favorite time of year. Watching the darkness of our dormant foliage turn into beautiful shades of green is beyond exciting. What does Spring bring to you? Ok, there is that allergy thing for some of us -- look beyond that one please!
Do you experience a different motivation as the weather begins to warm us? What are you inspired to do? I remember as a child when my mother would begin to tear the house apart for "spring cleaning." There is something to be said for this activity -- being able to clean, as open windows allow a breath of air into our homes.
Or, perhaps you are inclined in another direction. Maybe you feel compelled to get outside to walk in a temperature that doesn't cause your teeth to chatter. That's fantastic! Go!
Regardless of what you feel inclined to do (or not), take a moment to assess. Look back at your intentions you may have identified at the onset of 2021 to see if these are still in play. What is working? What isn't?
If nothing else, spring brings new life. Use this time to bring new life into your own world, personal or business. Ahh!
Marilou Butcher Roth is the owner of The MBR Group, a coaching and training company working primarily with REALTORS who have a desire to work and live from a more inspired place. She is also the Broker/Owner of Group REALTORS in Cincinnati. Marilou is a member of the Ohio REALTORS Board of Directors and past chairman of the organization's Communications Committee. Feel free to contact Marilou to see if coaching is right for you.