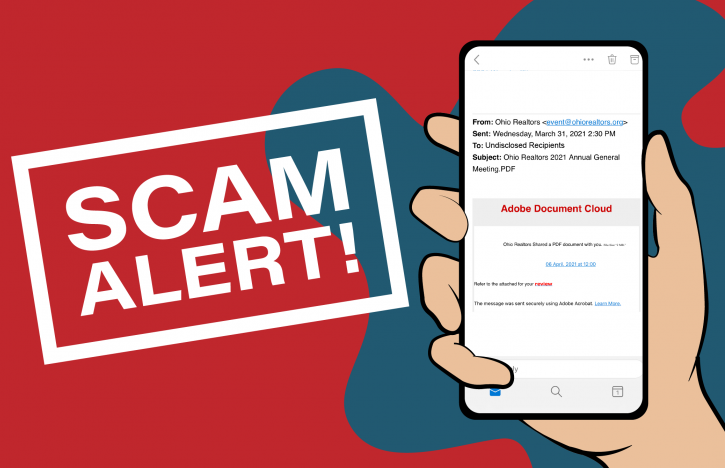 Scam email targets Ohio REALTORS!
Apr 1, 2021
A malicious email has been discovered, disguised as an Adobe PDF download for "Ohio Realtors 2021 Annual General Meeting" sent by "Ohio Realtors."
This is another cleverly designed attempt, so please do not be fooled by this message, or future phishing email attempts. The email addresses are always cleverly disguised as Ohio REALTORS® (or a facsimile), but actually come from another address.