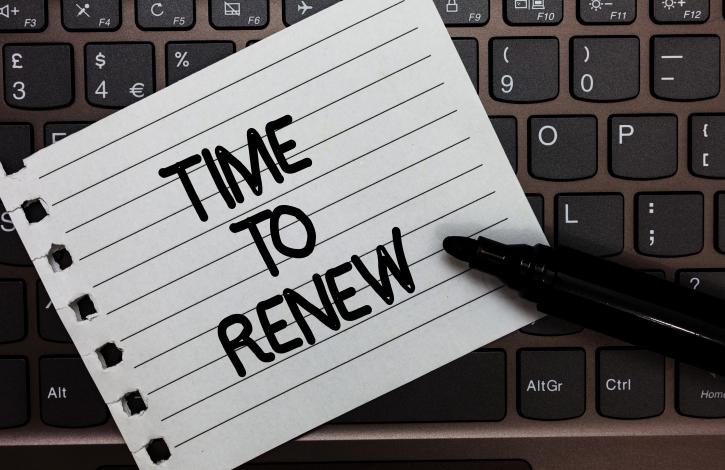 License renewal extension expiring soon
Apr 13, 2021
By Peg Ritenour, Ohio REALTORS Vice President of Legal Services
As a result of the COVID-19 pandemic legislation was passed in 2020 that granted a temporary extension of time for license renewals to Dec.1, 2020. That deadline was later extended until July 1, 2021 in House Bill 404. Because this extension will be expiring soon, it is critical that licensees understand who qualifies for this extension and how it works. Below are some frequently asked questions.
Who qualifies for the extension?
Only licensees whose renewal was due between March 9, 2020 and April 1, 2021.
What if my license renewal date is between April 2 ,2021 and July 1? Don't I qualify for the extension?
No. If your renewal is due April 2, 2021 or after, it must be filed by your due date.
If you qualify for the extension, how long do you have to renew your license?
Under HB 404, you have until July 1, 2021 to file your renewal application. However, many licensees have chosen to file their renewal by their due date.
If I qualify for the extension to July 1, 2021 does this change my next renewal date to July 1, 2024?
No, your future renewal dates will not change as a result of the extension. It will continue to be three years from the date your renewal was due, not from the extended deadline. For example, if your renewal date was Dec. 1, 2020, even though you have until July 1, 2021 to file your application, your next renewal deadline will still be Dec.1, 2023.
Can I renew online if I am using the extension?
No, if you are utilizing the extension, you cannot renew online.
There have been some delays with mail delivery. What if I mail my renewal application before July 1 but the Division doesn't get it until after that date?
If your application is postmarked on or before July 1 it will be accepted by the Division.
What if my renewal application is incomplete?
According to the Division of Real Estate many licensees are failing to report their continuing education with their application or to include the required fee. Others are forgetting to sign their application. If this happens and the deficiency is not corrected by the deadline, it can result in a license suspension for non- renewal.
The COVID-19 pandemic is certainly not over yet. Is there a chance the legislature will extend the license renewal deadlines again?
At this time no legislation has been proposed to extend the license renewal deadlines beyond July 1. If that changes, Ohio REALTORS will promptly communicate this to its members.