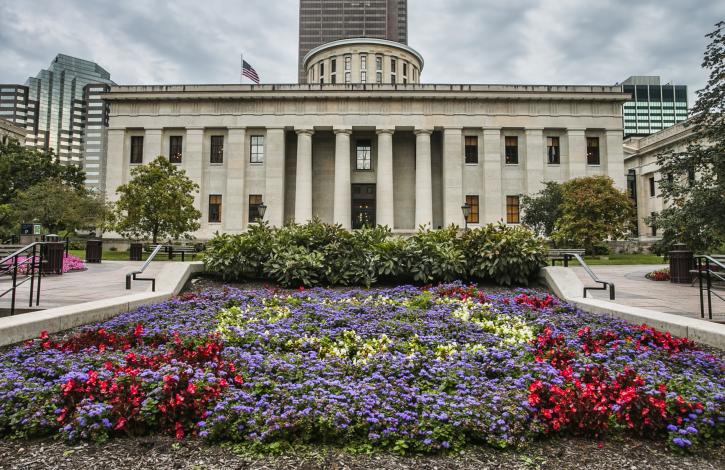 Ohio lawmakers approve REALTOR-backed broadband expansion measure
May 11, 2021
By Beth Wanless, Ohio REALTORS Director of Government Affairs
The Ohio General Assembly passed one of Ohio REALTORS top legislative issues, House Bill 2, which expands broadband access across the state. The measure, which includes an emergency clause to allow the program to be implemented immediately, is expected to be signed by Gov. Mike DeWine soon.
The bill, that was sponsored by Rep. Rick Carfagna (R-68) and Rep. Brian Stewart (R-78), seeks to serve Ohio's underserved communities that currently lack access to broadband.
Ohio REALTORS represents more than 35,000 members who serve all communities -- both large and small -- across the Great State of Ohio. Many REALTORS reside in areas of the state where accessing high speed internet to operate their small business is a non-issue, however far too many members live in areas that are underserved by broadband access. Unfortunately, this is the case for many homeowners, students, and businesses here Ohio.
"Broadband expansion is critically important for Ohioans and business -- a need that has been heightened by the need for remote work due to the COVID-19 pandemic," said Ohio REALTORS Chief Executive Officer Scott Williams. "By expanding access to high-speed internet across our state, the ability for real estate professionals to offer their clients the most current technological tools when purchasing either a residential or commercial property will greatly improve."
Additionally, it goes without saying that a home "on the grid" is more desirable than a home that cannot get access to today's technology, especially as the COVID-19 pandemic has forever changed how we work. A 2019 article in the Journal of Applied Economics found that single-family homes with access to broadband connection have a price that is roughly $6,000 more, or 3 percent more than similar homes with significantly slower or no connections. Broadband access is simply good for homeowners, and good for businesses.
"We applaud Ohio lawmakers for passing this critical broadband expansion measure which is a shared benefit for all Ohioans," Williams said. "As a result, Ohio's collective connectivity will improve and we are now better positioned to meet the technological demands of tomorrow today."
To read more about HB 2, CLICK HERE.