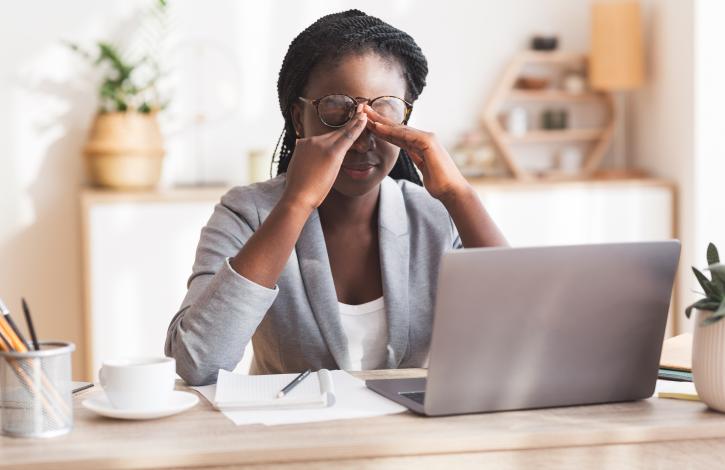 Top tech issues every real estate pro faces
May 18, 2021
The following article is provided courtesy of the Ohio REALTORS Tech Helpline. This new, free member benefit puts you directly in touch with an expert to help you with your professional and personal technology needs. Get in touch with an expert by calling (877) 562-3160, Monday - Friday 9 a.m. to 8 p.m. and Saturday 9 a.m. to 5 p.m.
In the wake of the pandemic, working remotely for real estate agents means more reliance on tech tools than ever. An increased presence of technology in the daily workflow of an agent also equates to more tech challenges. Troubleshooting a greater variety of glitches is becoming more commonplace. Thankfully, your Ohio REALTORS Tech Helpline is here to help brokers and agents quickly overcome these interruptions.
Whether you have issues with a device, network connectivity, resetting passwords, or printer problems, our team of analysts is available to help you get back to work. With Tech Helpline being only a call, text or click away, our priority is giving you access to a team of experts who have 300+ years of combined IT experience at no additional charge.
Here are few of the most common tech issues that real estate professionals encounter and how Tech Helpline can help:
Resetting your Facebook password: More agents today rely on social media for real estate marketing, especially Facebook. Most real estate pros remain logged into Facebook on both their computer and phone for easy work access. However, there are times where an agent either accidentally logs out or changes a device. Agents often have trouble remembering their Facebook password to sign back in.
Tech Helpline can help you quickly get back into your Facebook account by walking you through your options, including how to reset your password.
Wi-Fi network issues: Real estate pros depend on Wi-Fi being readily available for their work. Losing an internet connection can be a huge detriment to your work routine. If you can't fix the issue on your own or find that troubleshooting is too time-consuming, turn to Tech Helpline. Tech Helpline analysts are Wi-Fi troubleshooting experts. And if you are experiencing slow Internet speed or disappearing Wi-Fi networks, reach out for assistance first.
Remember, Tech Helpline offers support for more than just computers and smartphones. You can get help connecting other smart devices to a Wi-Fi network, including Alexa Echo products, Google Home, wireless printers and more.
Backing up or restoring lost data: One of the worst things that can happen to any real estate pro is having a hard drive on their computer crash. It's even more traumatic when you didn't back up your data beforehand. Tech Helpline can help you set up your computer for regular automatic backup protection to avoid this nightmare scenario. Tech Helpline also provides guidance on using a cloud storage service, such as Google Drive or Dropbox, to protect your files. Tech Helpline also can help in recovering lost files or restoring lost data.
Printer Problems: Successfully installing a new printer is not easy. It's one of the most common tech challenges real estate pros reach out to Tech Helpline to fix. Tech Helpline analysts can help you set up your new printer right the first time. And if you have a printer that stopped working correctly, Tech Helpline will troubleshoot to help you get back to business.
Don't put off contacting Tech Helpline to resolve a simple issue or to ask a basic question. The small things sometimes lead to bigger things, and the friendly analysts who work with agents every day at Tech Helpline are ready to help you today!
Remember -- if you run into an issue with your personal or professional technology, anything from your smartphone to problems with your computer -- you have exclusive, FREE access to the Ohio REALTORS Tech Helpline! Get in touch with an expert by calling (877) 562-3160, Monday - Friday 9 a.m. to 8 p.m. and Saturday 9 a.m. to 5 p.m.