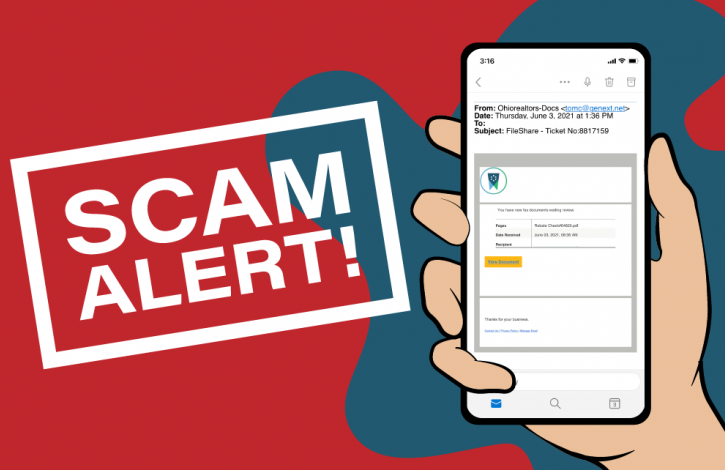 Scam email again targets Ohio REALTORS!
Jun 3, 2021
ALERT -- Ohio REALTORS has been made aware of another malicious email that has surfaced, disguised as a rebate PDF download. The email subject line starts with "FileShare-Ticket No:" and it's from "Ohiorealtors-Docs," with an email address not associated with the Association.
The message indicates that there is a document awaiting review -- specifically a "Rebate Check PDF." Do not click the "View Document" button.
What makes this malicious email unique is that the sender is using one of our logos in the message. This is another cleverly designed attempt, so please do not be fooled by this message, or future phishing email attempts. The email addresses are always cleverly disguised as Ohio REALTORS (or a facsimile), but actually come from another address -- in this case it's "tomc@genext.net."

Below is a screen shot of the message: