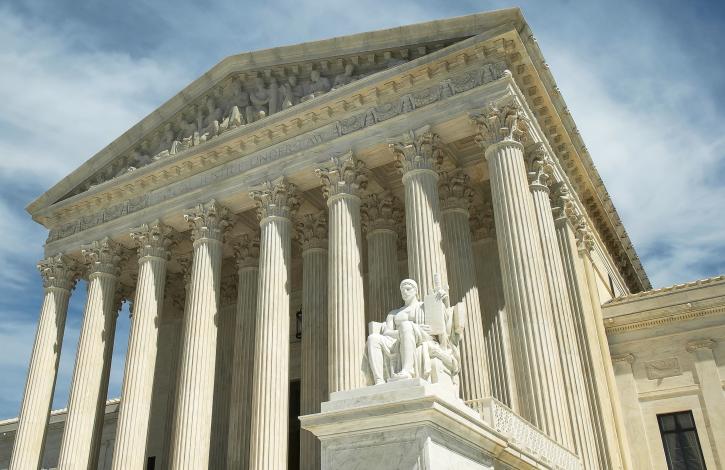 U.S. Supreme Court remands, reverses ACA case
Jun 22, 2021
By Christie DeSanctis, National Association of REALTORS Director of Federal Banking, Lending and Housing Finance Policy
Recently, the Supreme Court reversed and remanded the case on the Affordable Care Act (ACA) in California v. Texas, holding that the plaintiffs do not have standing to sue in order to challenge the individual mandate because they lacked a past or future injury fairly traceable to the defendant's conduct of enforcing the statute they attack as unconstitutional.
"To find standing here to attack an unenforceable statutory provision would allow a federal court to issue what would amount to 'an advisory opinion without the possibility of any judicial relief.'"
As a result, the Court does not reach the other questions on the validity of the individual mandate or whether it could be severed from the entire Act, which means the ACA remains in effect nationwide.
The National Association of REALTORS has been waiting for this decision as we think we may now see something in the coming weeks from the D.C. Circuit on the AHP case that is still outstanding from 2019. DOL has not taken any action on the AHP rule struck down by the D.C. District Court and may also be waiting on the Circuit Court.
See below for more background on the ACA case:
As originally enacted in 2010, the ACA required most Americans to obtain "minimum essential health insurance coverage" and imposed a monetary penalty, scaled according to income, upon individuals who failed to do so.
In 2017, Congress effectively nullified the penalty by setting its amount at $0 in the Tax Cuts and Jobs Act of 2017.
As a result, Texas and 17 other States brought this lawsuit against the United States and federal officials claiming that without the penalty the Act's minimum essential coverage requirement is unconstitutional and that it could not be severed from the rest of the Act.
Thus, the issues before the Court in this case included:

(1) Whether the individual and state plaintiffs in this case have established Article III standing to challenge the minimum-coverage provision in the ACA;
(2) whether reducing the penalty to zero rendered the minimum-coverage provision unconstitutional; and,
(3) if so, whether the minimum-coverage provision is severable from the rest of the ACA.
Because it was determined the plaintiffs did not have standing, the Court did not reach questions (2) or (3).
CLICK HERE to read more on the opinion.