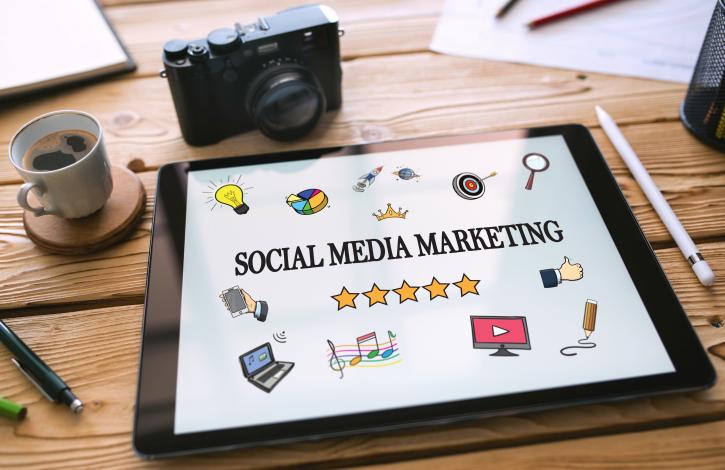 Tech Tip: Using Instagram carousel to boost your business
Jun 30, 2021
The following article is provided courtesy of the Ohio REALTORS Tech Helpline. This new, free member benefit puts you directly in touch with an expert to help you with your professional and personal technology needs. Get in touch with an expert by calling (877) 562-3160, Monday - Friday 9 a.m. to 8 p.m. and Saturday 9 a.m. to 5 p.m.
For real estate, Instagram is a great social platform for agents to expand their network, market properties and acquire more listings. Predominantly through images, Instagram gives power to agents, teams, and brokerages looking to show off their businesses and listings.
Instagram offers a variety of promotional options. One of the hottest new ways to give your listings a big boost and make your sellers smile is by leveraging the power of Instagram carousels.
What's an Instagram carousel?
An Instagram carousel is a post or ad containing multiple photos or videos that you swipe or click through one image at a time. According to a study from Socialinsider, carousel posts produce the most organic (unpaid) engagement on Instagram. Carousels average 1.92 percent average engagement per post, compared to 1.74 percent and 1.45 percent average engagement for image and video posts, respectively.
More impressively, some agents trace their big business boosts specifically to Instagram and its carousel posts, according to the social media experts at Curaytor, a marketing firm for top sales agents. When used correctly, it creates more engagement with your target audience and keeping their interest.
Creating an Instagram carousel post involves selecting multiple images to make a post. You add a caption and copy, plus "tags" you want to include.
You create a "tag" on Instagram by attaching a specific label to a post, picture, video, or status to group it with other content that uses the same label. Tags help you reach more people on Instagram with your messages and photos.
A carousel post lets you share up to 10 images or videos as a single post. Therefore, you have an opportunity to create posts that have a punch.
Here are some strategies for enhancing your business with an Instagram carousel:
Copy is as crucial as imagery: Having appealing images in your Instagram carousel is vital for successful real estate marketing. However, it's also important to make sure you create powerful copy as well. Even if you have fantastic photos in your carousel post, it may be ineffective if the accompanying content doesn't get the message across. For example, for a listing post, compelling copy often raises curiosity about the listing you're promoting or prompts interest by asking a clever question.
Highlight the property's most powerful features: The beginning of your Instagram carousel post should start the most dramatic photo of your listing. In most cases, it should also be a full house photo. In the carousel, highlight and explain the home's key features, such as hardwood floors, a built-in wine cellar, modern countertops, energy-saving air and heating systems, and other memorable features that make this home stand out.
Tell a story: The advantage of a carousel post versus a single image post is that it allows you to tell a story. Every listing has a story, from its unique features and benefits to its location and history. With the right photos, graphic text, and video clips, you can tell an interesting and convincing story for each of your listings with a carousel post.
Don't use all the carousel slots: While a carousel post can hold up to 10 images or videos, that's a maximum limit, not a goal. It's best to select a few photos that are more likely to engage your audience. Having too many images can have the opposite effect. Like most communication channels, the attention span on Instagram is minimal. Less is often more when it comes to an effective carousel post.
Leverage Video Content: Adding video clips to your carousel may seem like a time-consuming process, but it's simpler than you think. Since today's smartphones can take high-quality videos, you'll have the opportunity to showcase a listing's best feature in a way that a photo can't. Videos also make people stop scrolling to watch, increasing their attention span to your post. Like images in a carousel, it's essential to make sure the videos included helps improve your message to your target audience. Don't add a video to check a box.
Show off your market: Instagram carousel posts are a great way to showcase your local market, something you can't do with a single image post. A local market post allows you to give context to your listings: what does the neighborhood look like? The local community and its amenities? You can provide a behind-the-scenes recap with a carousel post.
ABC -- Always Be Creative: Because carousel posts offer you more variety and versatility, this is where your creativity can shine. Don't know where to start? Follow other agents on Instagram known for their success with Instagram. You can find many with a simple Google search. Review their creativity to help inspire ideas of your own. You can create a carousel post with customer testimonials recommending your business, promoting a new service, or recapping a local event. Using Instagram carousels can be a great way to keep in touch with your customer base and win more leads.
Remember, if you have any questions about technical challenges when using social media, you can connect with a Tech Helpline specialist with a click, call, or email.
Remember -- if you run into an issue with your personal or professional technology, anything from your smartphone to problems with your computer -- you have exclusive, FREE access to the Ohio REALTORS Tech Helpline! Get in touch with an expert by calling (877) 562-3160, Monday - Friday 9 a.m. to 8 p.m. and Saturday 9 a.m. to 5 p.m.