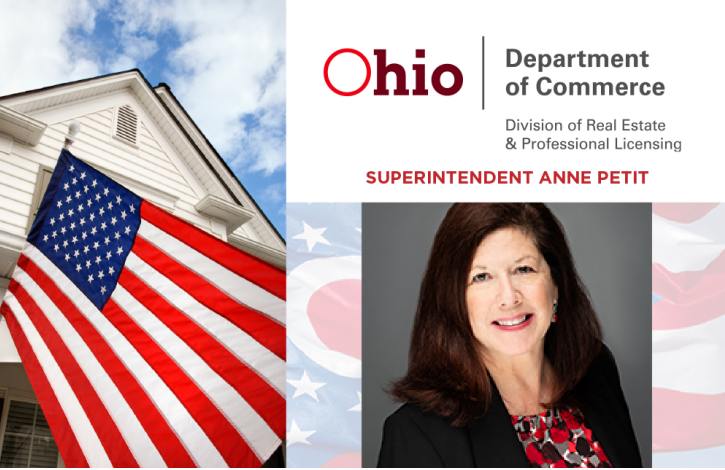 Division of Real Estate to begin accepting walk-in applications
Jul 21, 2021
Beginning on Monday, July 26, Ohio Division of Real Estate & Professional Licensing will begin accepting "walk-in" applications from licensees at the Department of Commerce offices in Reynoldsburg, located at 6606 Tussing Road, Reynoldsburg 43068. Walk-in applications will not be accepted at the Division's headquarters downtown any longer.
While the Division staff will not immediately process applications when dropped off at the Reynoldsburg location, the date the application was received will be indicated in the Division records as the effective date. This means that receipt of a "walk-in" receipt once again signifies that a transfer and/or reactivation of a license is immediately effective. The office will be open from 8 a.m. to 5 p.m.
"The Division is pleased to take this important step to open its doors to help meet the needs of the real estate industry," said Superintendent Anne M. Petit. "We anticipate that this will help speed up the transfer process and allow us to quickly address other needs confronting brokers and professionals."
It's worth noting that the recently adopted Ohio Operating Budget for Fiscal Years 2022-2023 includes funding to modernize the state's real estate licensing system, which will allow for online license transfers. While an implementation date is not set at this time, the modernization effort remains a top priority for the Division.
Questions? Contact the office at (614) 466-4100.