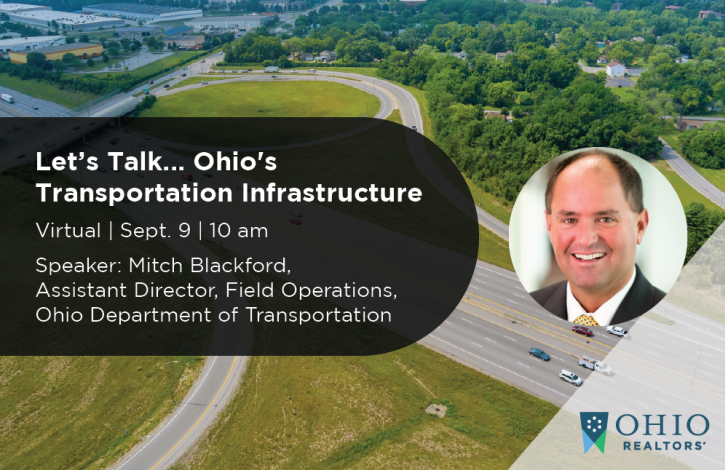 Second "Let's Talk" Segment highlights Infrastructure in Ohio
Aug 25, 2021
Join us for another installment of our "Let's Talk" series, comprised of issues and concerns of all sorts throughout Ohio.
The second segment of our Let's Talk series will feature a discussion on Ohio's Transportation Infrastructure.
Join us on Thursday, September 9, starting at 10 a.m., with Mitch Blackford, Assistant Director of Field Operations for the Ohio Department of Transportation. We will discuss infrastructure projects that are critical to Ohio. We would also like to discuss and funding that has been allocated from the State budget or from the federal government to help with these projects.
Register now for this free program
Watch our first segment, on Septic and Sewage, by clicking here.
We'll "see" you soon!