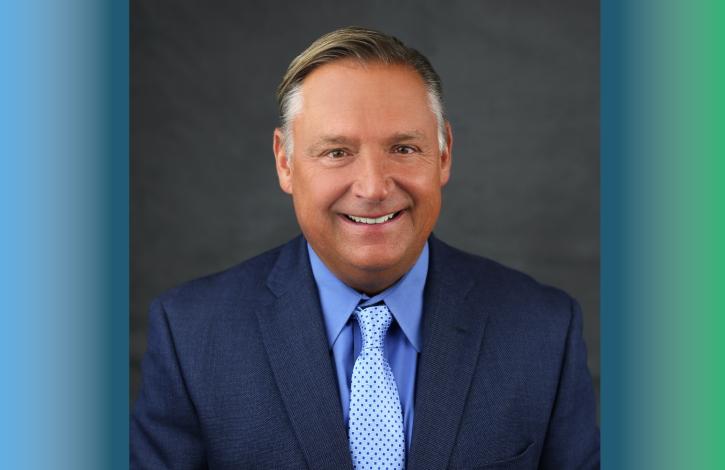 Greg Hrabcak receives Ohio REALTORS 2021 Phillip R. Barnes RPAC Achievement Award
Oct 6, 2021
REALTOR Greg Hrabcak, of Columbus, was honored with the Ohio REALTORS 2021 "Phillip R. Barnes RPAC Achievement Award."
The announcement of Hrabcak's selection was made at the Ohio REALTORS 111th Annual Convention & EXPO, held in Columbus, September 27-29.
The "Phillip R. Barnes RPAC Achievement Award" was created in 2001 in memory of Past President Phillip R. Barnes, who was a leading advocate of the organization's REALTORS Political Action Committee. The Award is presented annually to a REALTOR whose commitment to RPAC and political involvement is exemplary.
Hrabcak plays a major role in supporting the industry, serving as Ohio REALTORS President in 2015. In 2020, he served as NAR Region #6 Vice President, representing Ohio and Michigan. He was inducted into the Ohio Hall of Honor and NAR Hall of Fame in 2019.
On the local level, Hrabcak served as president of many Columbus real estate organizations including Columbus REALTORS in 2008, and the Columbus Commercial Industrial Investment REALTORS (1993), the Ohio Business Brokers Association (1992), and the Columbus Real Estate Exchangers (1994).
On the state level, Hrabcak served as an Ohio REALTORS District Vice President in 2011-2012 and as an Ohio REALTORS Director since 1999. He has chaired numerous Ohio REALTORS committees including Enlarged Legislative, Legislative Steering, Legal Action, Commercial Industrial, as well as the Local Government and Professional Standards Forums.
On the national level, Hrabcak served as a NAR Director. He is also serving as the chair of the NAR Commercial Real Estate Research Subcommittee and is a member of the Commercial and Research Committees. Hrabcak was also the Federal Political Coordinator for Congressman Pat Tiberi and is a candidate for NAR Treasurer in 2023-2024.
Additionally, Hrabcak holds the CCIM (Certified Commercial Investment Member) designation of NAR and received the Columbus REALTORS $25 Million Award in 2011.
He is a real estate class instructor and has developed programs for Columbus REALTORS, Ohio REALTORS and NAR, as well as instructed courses at the Columbus State Community College.

"Greg is a fantastic champion for RPAC and his countless years of service prove that," said Ohio REALTORS President Seth Task. "Greg not only understands the importance of RPAC but works actively each day to make our industry and PAC stronger. We cannot thank him enough for his efforts to advance the REALTOR profession."
Civically, Greg is involved in his community, supporting his local church, Moose Lodge International/Worthington Chapter, Masonic Temple, Ronald McDonald House, National Kidney Foundation, Goodwill, and the REALTORS Relief Fund.
Past recipients of the Phillip R. Barnes RPAC Achievement Award are Phil Barnes (2001), Harley E. Rouda (2002), Vince Aveni (2003), Mary Pollock (2004), Nancy Sharp (2005), George Smith (2006), Steve Brown (2007), Hal Maxfield (2008), Barbara Lach (2009), Darlene Breen (2010), Bonnie Boyd (2011), Charlotte Van Steyn (2012), Phil Morrical Jr. (2013 — posthumously), John Lynch (2014), Joseph T. Aveni, Jr. (2015), Bradley Bennett (2016), Terry Hankner (2017), Brad Knapp (2018), Sue Lusk-Gleich (2019), and Pete Kopf (2020).
The Ohio REALTORS, with more than 36,000 members, is the largest professional trade association in Ohio.