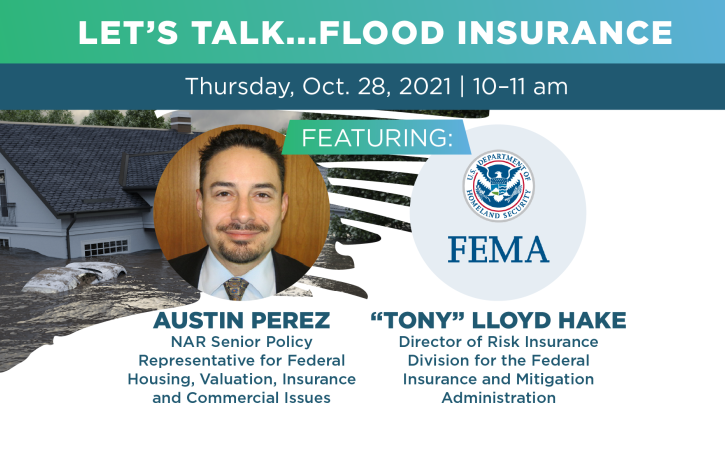 Learn how Ohioans are expected to see a decrease in Flood Insurance rates
Oct 14, 2021
Ohio REALTORS is proud to present an exclusive "Let's Talk Flood Insurance 2.0" webinar that will detail how 45% of Ohio policyholders are expected to see a pricing decrease because of the National Flood Insurance Program (NFIP) 2.0.
The session, set for Oct. 28 from 10-11 a.m., will feature a explanation of NFIP's new pricing methodology Risk Rating 2.0 from "Tony" Lloyd Hake, FEMA's Director of Risk Insurance Division for the Federal Insurance and Mitigation Administration, and Austin Perez, National Association of REALTORS Senior Policy Representatie for Federal Housing, Valuation, Insurance and Commerical Issues.
The presentation will explore the current rating structure, NAR's collaboration with FEMA on Rate 2.0 and what it will mean for policyholders across Ohio.
Secure your spot at this "DON'T MISS" session by CLICKING HERE.