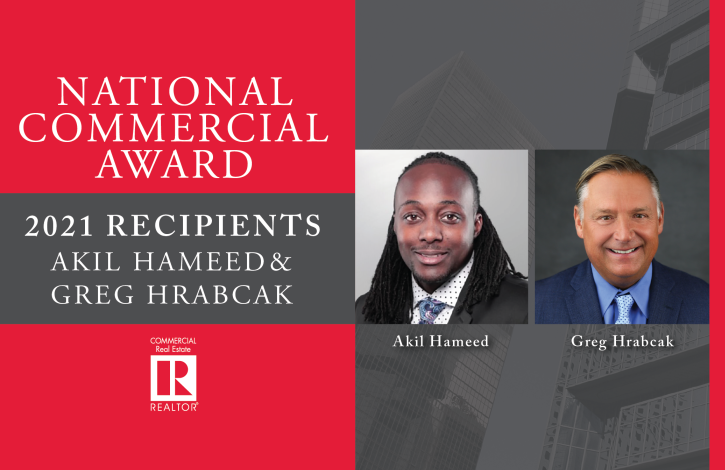 Ohio REALTORS honored with National Commercial Awards from NAR
Nov 29, 2021
Ohio REALTORS Akil Hameed, of Akron Cleveland Association of REALTORS, and Greg Hrabcak, of Columbus REALTORS, were awarded 2021 National Commercial Awards from NAR.
Annually, NAR recognizes commercial members with the National Commercial Awards. This program honors REALTORS® who received an award or recognition for their exceptional service and contributions to their local/state REALTOR® association, one of NAR's affiliated Institutes, Societies or Councils, the commercial real estate industry, or their community.
Akil Hameed was awarded the J. Howard Battle Equal Opportunity and Housing Award. This award recognizes someone who has devoted their time and energy to promoting equality in housing.
Greg Hrabcak was awarded the Erika Blumenstein Memorial Award. The Erika Blumenstein Memorial Award is given to members of the profession based not only on their business experience but their conduct and involvement in the industry and community.
Congratulations Akil and Greg!
To view the full list of winners, click here.