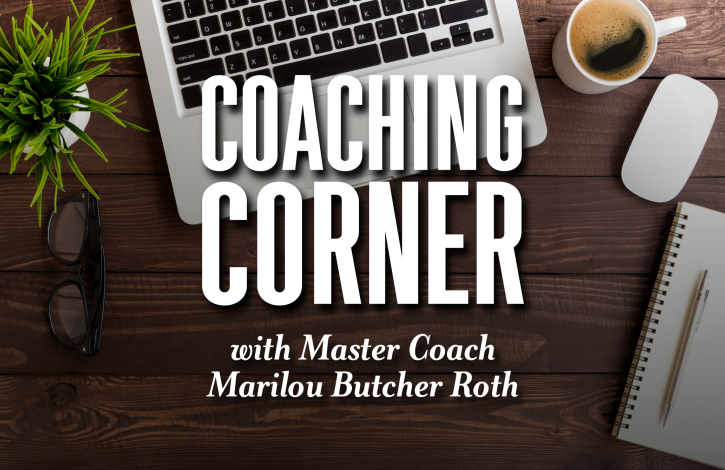 Coaching Corner: Time to start fresh!
Dec 31, 2021
By Marilou Butcher Roth, Master Coach
Here we are, the very last day of the year! How would you summarize this year for you? What did you learn about yourself? What a great day to reflect.
Here we are, on the threshold of a new year, a fresh start if you take the opportunity. What would you like to change within your life? What would it look like to live a life of integrity?
How would your life be different if judgement dropped out? Is it possible to eliminate gossip?
Yes, I know, I am posing more questions than answers today -- these are going to be your answers, and yours alone. I will, however, share one of my own answers.
Today is my husband's birthday, and as I wrote his card, I was reminded of the many qualities he possesses that I love and appreciate, and most often, do not speak aloud. One of my "fresh starts," is to give voice to the thoughts as they come in. This may be one you resonate with as well.
Take some time, reflect on your year and see what comes to the forefront!
Here's to 2021 and all that it brought, and welcoming 2022 and what is possible!
Happy New Year!