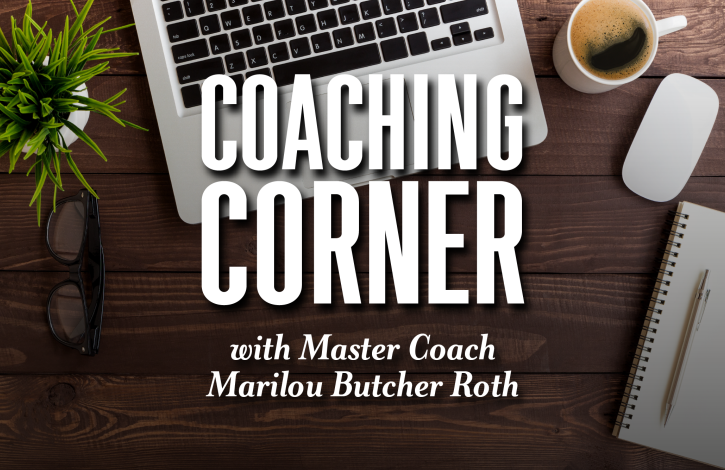 Coaching Corner: Let's get physical!
Jan 7, 2022
By Marilou Butcher Roth, Master Coach
How many of you have set an intention for some sort of exercise for the new year? My guess is that a fair amount of you have made a commitment to add or change up your exercise program. That's great!
There are countless statistics to show why some sort of physical movement is beneficial to the body -- that's not new. Finding your way to your best fitness program is the sometimes tricky piece of the puzzle. Some of you may find your direction leaning more towards a sport of some sort. Others may prefer weight training, and yet others can find their magic in walking.
Any and all of these work. What do YOU prefer? How does your individual body want to move? There are countless classes, trainers and the like ready and willing to assist you in your endeavor.
Let's face it, along with the benefits you receive physically, decreasing stress is just as, if not more important than how your physical body responds.
Once you have an idea of direction, the next step is to incorporate consistency. Will this occur three times per week? More? Less? This is up to you. My recommendation is that you start small if this is a new program. Let yourself adjust to this new routine, and then you can make any changes you would like to make.
Remember, you are making an agreement with yourself. There will be times when your scheduled time may not work out. Rather than just ignoring it, take the time to actually change the agreement with yourself. You decide...will you move it to another time? Or are you choosing to skip it entirely. Your call. What's important is the communication you have with yourself. This will more easily keep you on track, rather than suffering from your self judgements around not doing what you said you were going to do.
Good luck with this, and remember...use it, or lose it!!