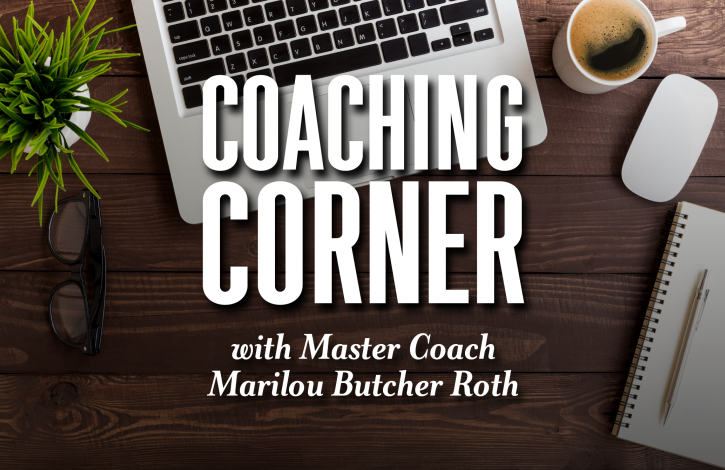 Coaching Corner: Oh, the stories we tell!!
May 13, 2022
By Marilou Butcher Roth, Master Coach
Stories are good, they can bring amusement, stir up feelings and sometimes give us new information. These are all wonderful, except when the stories are coming from inside our heads, based upon who knows what!
These types of stories are not beneficial to anyone, especially ourselves. We may have a story about someone close to us, perhaps creating this fictional tale to explain their behavior. The problem is, the vast majority of the time, it is not coming from truth -- it is coming from our perceptions.
Many years ago, I was exposed to Byron Katie and what she calls "The Work." She presents a series of questions for us to ask when we find ourselves in story. Personally, this has been a tremendous, being the masterful story maker that I am! I hope you find as much benefit with these questions as I have over the years:
Is it true?
Can you absolutely know that it's true?
How do you react, what happens, when you believe that thought?
Who would you be without the thought?
These questions take me to a different way of thinking.
Today, notice if you find yourself in a place of assuming, or going into story and pull these out. You may well find yourself thinking differently as well!