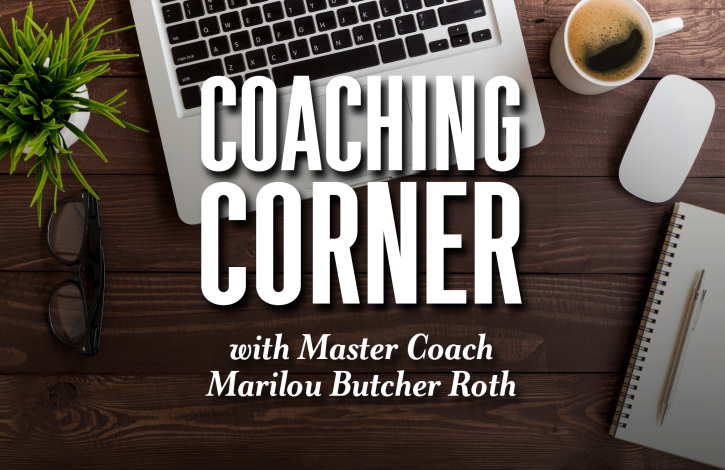 Coaching Corner: It's hot!!
Jun 17, 2022
By Marilou Butcher Roth, Master Coach
We, here in Ohio, have been experiencing higher temperatures than most of us would prefer. How are you handling the heat? Personally speaking, I am usually not terribly phased by the warmer weather, however this week was an exception. Monday brought in some storms that unfortunately took our power out for close to 48 hours, which was not exactly comfortable!!
Today's post is not about weather, even though it begins there. It is about how we react when our environment is not comfortable. Admittedly, I did not handle this one well, finding myself whining, deluding myself that somehow that would help.
Things will happen, power outages, an illness, unkind words from others, etc. There is not much we can predict or control. What is within our personal power is the ability to respond rather than react. I definitely reacted, and not favorably, and this reaction honestly hurt no one but myself. My husband was able to breeze (even though there was none) through this event in a much easier way. Somehow, everything felt out of control for me, and I allowed it to dictate how I was showing up in every area of my life.
This is rather embarrassing to admit, as I work with clients on this very idea. We will all have times where something gets to us in a way that may surprise us. When something happens, allow yourself a moment (or more) to create space for yourself to get to a calm place where you can ease through whatever situation is before you.
Stay cool!!