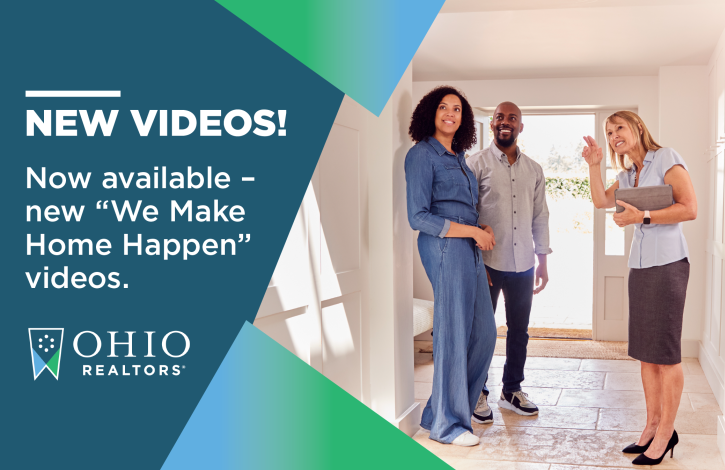 New Make Home Happen Videos Now Available
Jul 11, 2022
Ohio REALTORS is proud to debut the next iteration of the "Make Home Happen" video series.
A total of six new videos have been produced. The videos aim to bring awareness to the expertise of a REALTOR and how using a REALTOR is critical if you are buying or selling a home. The videos show how REALTORS make the home buying and selling process easier by helping clients navigate through the complexities of the housing market.
The videos will run as targeted paid ads on social media and Google throughout the remainder of the year.
Help support the video series by liking, commenting, and sharing when you see them on various Ohio REALTOR social media accounts.
View Video 1 here: