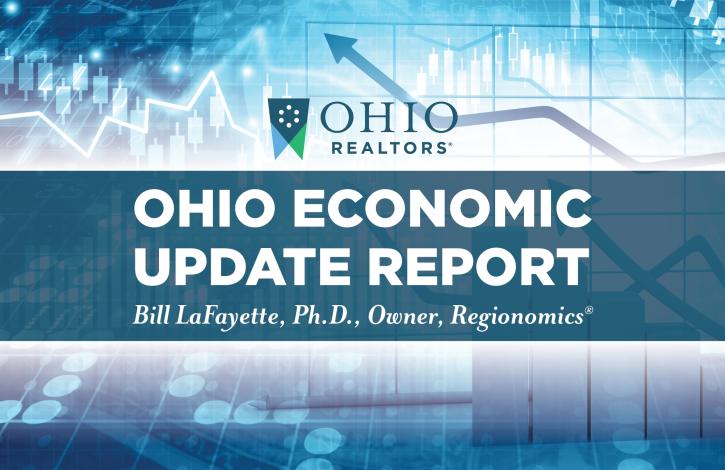 Ohio REALTORS Exclusive: Ohio's 3Q 2022 economic report
Sep 14, 2022
Ohio REALTORS, in partnership with Columbus-based Regionomics, is pleased to present our exclusive Ohio Economic Update for Third Quarter 2022.
The report looks at Ohio's current economic condition on a broad array of economic indicators, including employment, airport traffic, residential real estate, and the office and industrial real estate markets. Most important, the report offers a deeper dive and insight on the current economies of six Ohio markets: Akron, Cincinnati, Cleveland, Columbus, Dayton and Toledo.
Our market condition report was created by Bill LaFayette, owner of Regionomics, which focuses on economic development strategy and local economies -- their industries, people, workforce, growth and change.
CLICK HERE to access the full Ohio Economic Update, Third Quarter 2022 report.