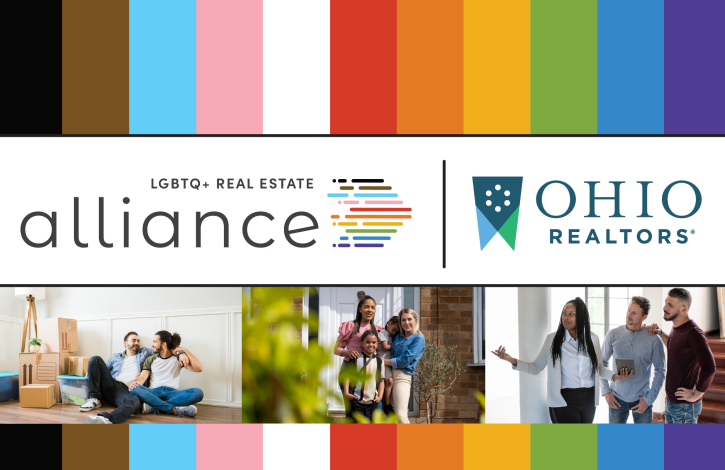 LGBTQ+ Real Estate Alliance hosting free webinar on developing a deeper understanding of gender diverse people
Mar 10, 2023
The LGBTQ+ Real Estate Alliance is hosting a free vitual training on how to develop a deeper understanding of gender diverse people -- "It's About More Than Pronouns: How to Work Respectfully with Gender Diverse Colleagues and Clients, And Why It's Important." The free webinar, set for March 16 from 2 - 3:30 p.m., will provide training on topics that move beyond the language of pronouns in the LGBTQ+ community and will help you cultivate a deeper understanding of gender diverse colleagues and clients.
The Alliance is proud to bring this unique and widely sought after team to our members, staff, AND partners across the industry! This 90-minute training will dive deep into a plethora of topics stemming from a basic understanding of our transgender, gender non-conforming, and non-binary community members and diving deeper into personal comprehension, stories and journeys, questions and curiosities, and so much more. Come eager to learn with an open mind and open heart, and questions! This is YOUR time to learn more in a safe space, where vulnerability and a hunger to grow are strongly encouraged.
Gabrielle Claiborne and Rev. Linda Herzer are Co-founders of Transformation Journeys Worldwide, an inclusion training and consulting firm with a transgender and non-binary focus. They help cutting-edge organizations position themselves to attract and retain the best talent, foster collaborative working environments, thus maximizing innovation and directly impacting the bottom line by creating fully gender diverse-inclusive cultures.
This is a free service to industry partners...however registration is required. Space is limited and available on a first-come, first serve basis. CLICK HERE to secure a spot before the webinar is filled.