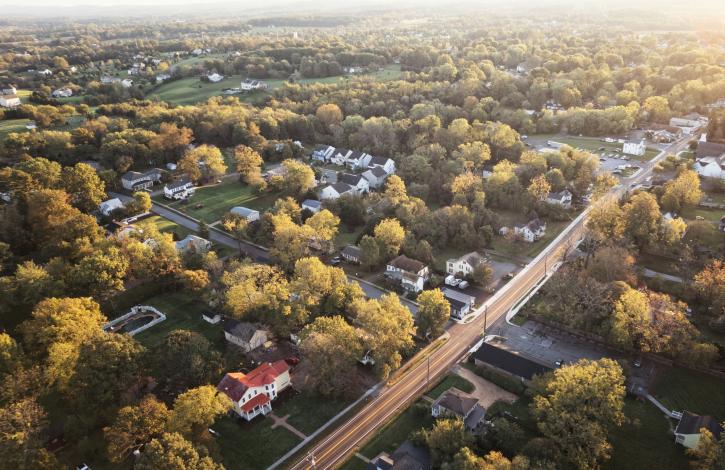 Norfolk Southern says it will compensate residents whose homes lost value after East Palestine derailment
May 11, 2023
This article was first posted to the Pittsburgh Post-Gazette on May 9th.
WASHINGTON — If residents in and around East Palestine sell their homes for less than they were worth before February's train derailment in the Ohio village, Norfolk Southern will make up the difference, U.S. Sen. Ted Cruz said Tuesday.
The railway company agreed to make the payments to homeowners within a five-mile radius of the derailment, which includes some Pennsylvania residents in Beaver County.
"Norfolk Southern has a long way to go to make things right for the people of East Palestine," Mr. Cruz, R-Texas, said in a statement. "This new fund is an important step in repairing the damage done to the community and making whole those homeowners whose property values have declined due to no fault of their own."
Mr. Cruz is the top Republican on the Senate Commerce Committee, and the agreement reached with Norfolk came a day before the panel is scheduled to act on legislation imposing new safety rules on trains carrying toxic chemicals.
Norfolk Southern CEO Alan Shaw said in a letter to Mr. Cruz and other committee leaders that the company is taking action to help affected residents even before lawsuits stemming from the derailment have been resolved.
"This commitment demonstrates that, as Senator Cruz and others have indicated, Norfolk Southern understands that this derailment was not the fault of the people of East Palestine," Mr. Shaw wrote.
The Feb. 3 derailment occurred when dozens of cars of a Norfolk Southern train, many of them carrying toxic chemicals such as vinyl chloride, went off the tracks in East Palestine, just over the Ohio-Pennsylvania border.
The controlled release and burn of toxic chemicals days later prompted the evacuation of the Ohio village, sent a plume of black smoke into the skies over Beaver County, and left residents on both sides of the border fearful of the long-term health effects.
Following the chemical release, some residents of Beaver County have been afraid to drink the water, and some farmers have said customers were afraid to buy meat from them.
"While we all share the common goal of ensuring incidents like this do not happen again, it is my hope that this agreement will serve as a template for any future incidents where homeowners are unfairly harmed," Mr. Cruz said in a statement. "My colleagues and I will be watching closely to ensure that Norfolk Southern makes good on this commitment to the people of East Palestine."
Asked several times during a March hearing whether Norfolk would compensate homeowners whose property values plunged as a result of the derailment, Mr. Shaw said only that he was "committed to do what's right."
U.S. Sen. Edward Markey, D-Mass., said that response was unacceptable.
"Will you commit to ensuring that these families, these innocent families do not lose their life savings in their homes and small businesses?" Mr. Markey said then. "The right thing to do is to say, 'Yes we will.'"
Jonathan D. Salant: ">; @JDSalant
First Published May 9, 2023, 6:48pm